5 Sweet Ways to Celebrate Dad this Father's Day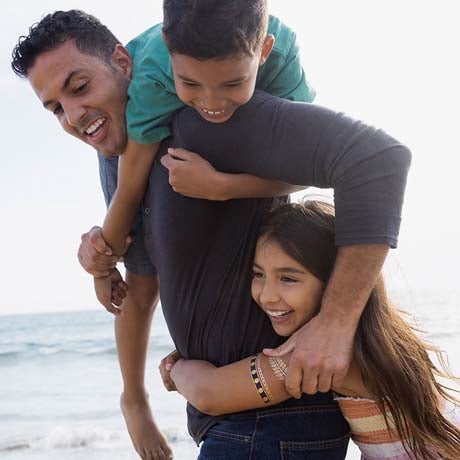 Tradition says that moms get chocolates for Mother's Day, but dads have a sweet tooth too and chocolate is a delicious way to celebrate the special father in your life. Which of these five sweet options will you be choosing this Father's Day?
Make Him a Chocolate Dessert
Nothing says I love you and thanks for all you do better than a home baked sweet treat that you either bake yourself or make with the person you're celebrating. Molten Lava Cakes are always a hit, but you could also make him some chocolate marshmallows or some chocolate chip muffins for breakfast. Explore the SimplyChocolate.com recipe archive for more ideas.
Visit Local Chocolate Shops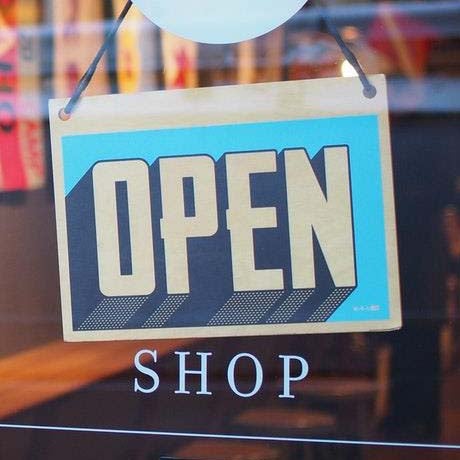 Make the day extra special by taking dad on a chocolate adventure. Explore local chocolate shops together and taste confections created right in your own back-yard. Most chocolate shops will be thrilled to give you a behind the scenes tour or walk you through their creative process while you discover what they have to offer. Who knows, you might just create a new family tradition!
Set Up a Chocolate Tasting at Home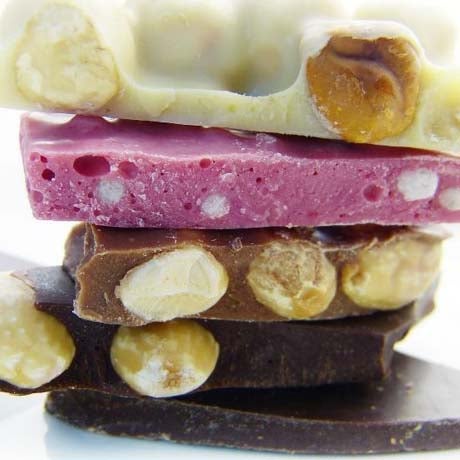 What dad doesn't love a little mystery and fun? Present him with a variety of chocolates to test his taste-buds and powers of deduction. A home chocolate tasting can be as elaborate or simple as you want it to be. This Chuao set is a fun place to start. Think your dad can discern the various flavor combinations? It's harder than it seems!
Indulge in a Chocolate Fondue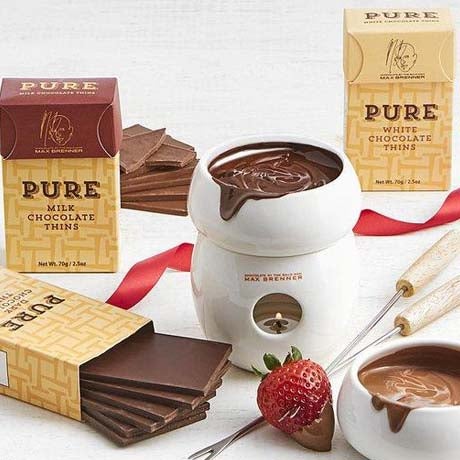 A chocolate fondue is a delicious way to end a wonderful Father's Day. After all, what could be more fun than working together to figure out the tastiest things to dip in melted chocolate? While bananas and strawberries are classic fondue dippers, there are many other fun options to explore like cookies, marshmallows, or even rice crispy treats.
Gift Him the Perfect Basket of Chocolates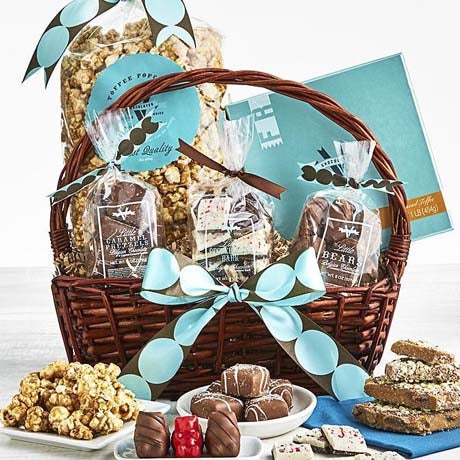 If your father's love language is gifts, then show him how much you love and appreciate him with the greatest chocolate gift basket you can find. If boxed assortments are more his style, that's an option too! Deliver the chocolates with an in-person hug or let SimplyChocolate.com deliver them anywhere around the world for you.