5. How to Taste the Chocolates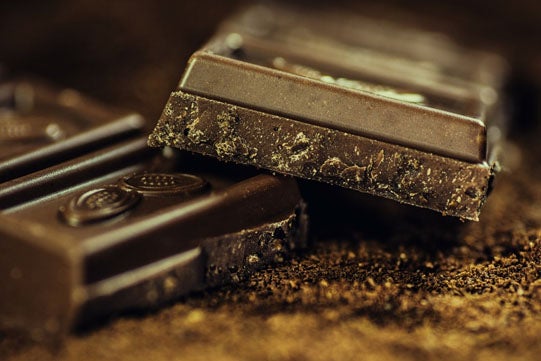 White Chocolate:
Now comes the fun part! Present your guests with a chart on which they can jot down their thoughts about the different chocolates they will be tasting. Then, invite them to consider each piece of chocolate carefully, taking time to really look at it, smell it, feel it in their fingers before snapping the piece in half. When they're ready to finally taste it, they should place the chocolate on their tongue and hold it in their mouth as it slowly melts.
Most people don't realize that, much like wine, chocolate presents many different aromas and flavors, most of which depend on where the cacao beans were grown, how the chocolate was processed, and the percentage of cacao it contains. It's best to have your guests work their way from the most bitter to sweetest chocolate so the sugar doesn't overwhelm their taste buds.
How does the chocolate look? Does it have blemishes? White spots? Is it shiny or matte? What color does it have?
How does the chocolate feel? Is it rough? Smooth?
What does the chocolate sound like when snapped in half? Is it a nice sharp sound or does the chocolate bend rather than snap?
How does the chocolate smell? Chocolate can have up to 400 different aromas, which can you detect?