Best Friendsgiving Chocolate Dessert Recipes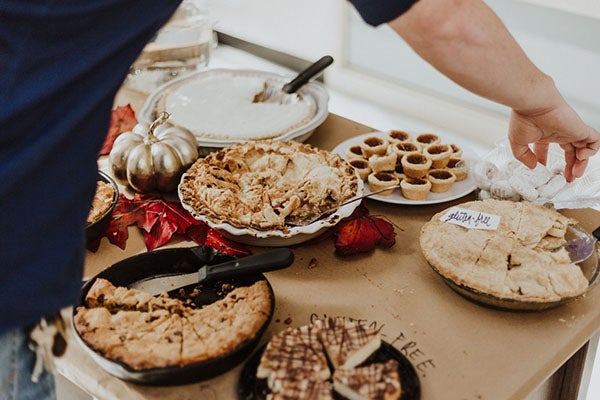 Friendsgiving is the genius event where you gather your closest friends (your chosen family if you will) to enjoy traditional Thanksgiving foods in an appropriately gratitude filled celebration of the holiday. Friendsgiving as a concept can be traced all the way back to 2007 but didn't really become mainstream until 2011 when it first showed up in a Bailey's holiday ad. Friendsgiving doesn't usually happen instead of regular Thanksgiving, but usually takes place the weekend before or sometime later during the long weekend. Today Friendsgiving is officially a 'thing' even if Merriam-Webster's dictionary doesn't yet recognize the term. If you're thinking of gathering your friends this year, here are some great chocolate Friendsgiving desert ideas that will wow your guests.!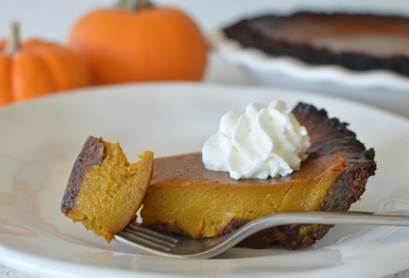 It's not Thanksgiving or Friendsgiving without pumpkin pie, but when you're all about chocolate, this is the pie to make. Perfectly pumpkin flavored with just enough chocolate to enchant the most ardent chocophile, this pie will soon become a critical part of your annual celebration.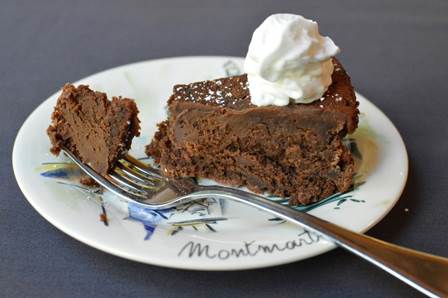 Thanksgiving isn't exactly known as the gluten-free friendly holiday, so throw your GF friends a bone and bake them this out of this world flourless chocolate cake. It's the perfect ending to a delicious meal and pairs amazingly well with a little espresso or a glass of after-dinner liqueur.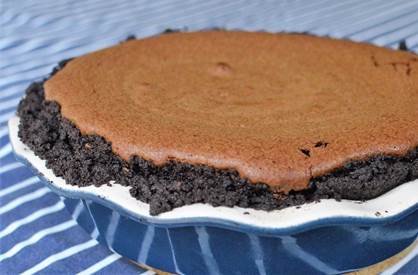 Can you really host a Thanksgiving or Friendsgiving event without pie? We think not. Shake up tradition a little by putting together this show-stopper of a desert. Brownie pie is exactly as awesome as its name suggests and will definitely become a new holiday tradition for your peeps.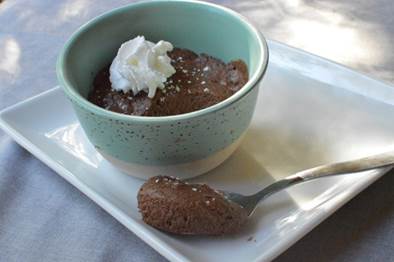 If you want to class up Friendsgiving a little, this fantastic chocolate mousse recipe is exactly what you need. It's smooth, chocolatey and classy and, even better, can be made well ahead of time and doesn't use up an oven. Basically, it's the ideal holiday desert.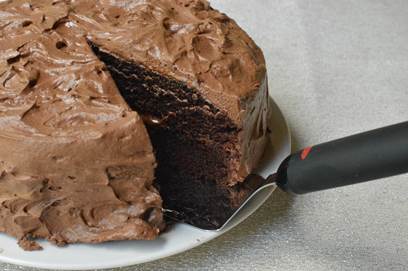 Granted, chocolate cake isn't exactly traditional Thanksgiving or Friendsgiving fare, but no guest in their right mind will quibble when this masterpiece is served up. (Pro tip: this recipe can be converted to suit any vegan guests that might be coming. Simply replace the buttermilk with coconut milk mixed with a little lemon and use a vegan frosting.)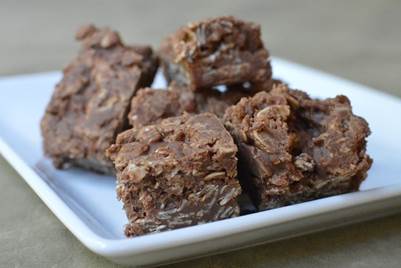 These aren't so much desert as they are a delicious treat to nibble on as you prepare your Friendsgiving feast or while chatting for hours long after the various pies have been decimated. They come together in minutes and don't require the use of a very busy oven.