Best 5 Local Chocolate Shops in Philadelphia, PA
Best 5 Local Chocolate Shops in Philadelphia
Chocolate in Philly is usually synonymous with John & Kira's Chocolates because they're just so darn adorable. Sadly, there's no brick and mortar John & Kira's shop to visit, so, once you've had your fix of almost-too-cute-to-eat treats, we invite you to come visit one of these five chocolate shops. They're definitely worth the detour if you're in town.
1. Marcie Blaine Artisanal Chocolates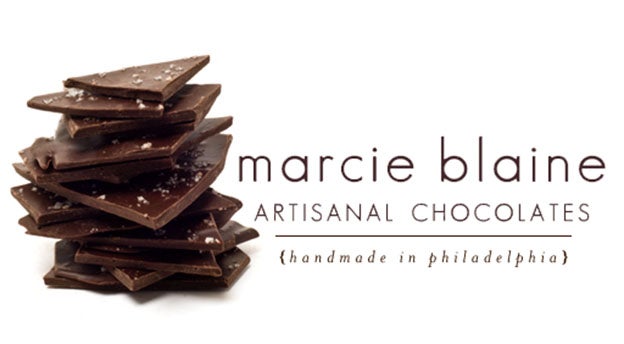 Chefs Marcie Turney and Valerie Safran have almost singlehandedly turned an entire district of Philadelphia into a trendy fun place to come spend an evening. Marcie Blaine Chocolates is just one of the many companies that the two entrepreneurs have started. Chocolate chef, Marcie Turney, sells and crafts delicate treasures in the kitchen at the back of Verde, where you can see her blend locally sourced organic cream and butter with other local ingredients like honey, herbs, or lavender. The resulting chocolates are heavily inspired by the Mexican, Spanish, or Mediterranean flavors found in the duo's nearby restaurants. Let yourself be tempted by the wide variety of options like Smoked Bacon, Hot Lolita, Tipsy Poodle, or even Italian Flirt.
Location: Inside Verde, 108 S 13th Street, Philadelphia
Hours: Mon-Sat: 11a-8p, Sun: 12-p
2. Shane Confectionery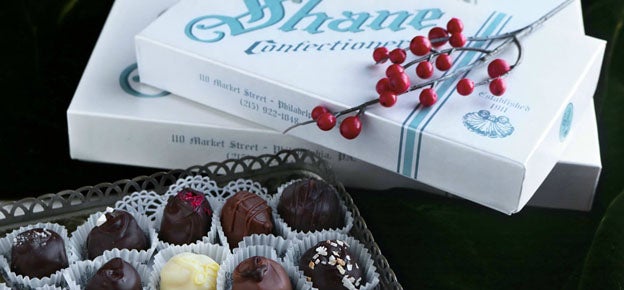 Shane Confectionery, is one of the longest-running confectionery businesses in the United States, a fact that gets played up in every aspect of their business. The website is designed like an old ledger, the staff members are dressed like old timey shop-keepers, and the chocolate boxes sport nostalgia inducing designs. Candies are crafted on-site with locally-sourced ingredients whenever possible. Stop by for a little taste of history or to enjoy a moment in the Chocolate Café where you can explore the history of cacao through luxurious drinking chocolates and brewed infusions. Fans love the chocolate covered marshmallows and almond covered toffee, but most stop by for the many hot chocolate options available.
Location: 110 Market Street, Philadelphia, PA
Hours: Mon-Thurs: 11a-8p, Fri-Sat: 11a-10p, Sun: 11a-9p

3. Lore's Chocolate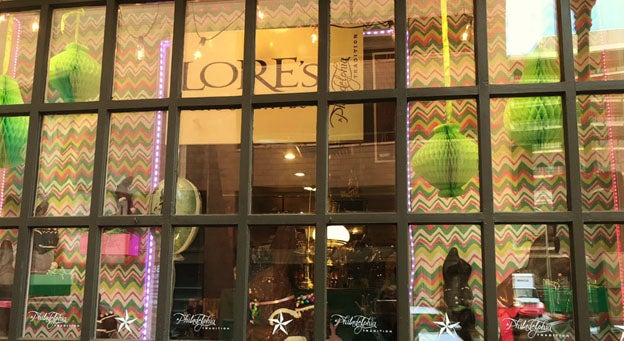 Two generations of chocolatiers, Tony Sr. and Tony Jr. live and breathe the chocolate life at Lore's Chocolate. Both men bring their practical, passionate, and authentic approach to chocolate manufacturing, which shows in all the confections that can be found in their adorable shop. The chocolates are all made by hand in small batches using the finest ingredients possible in a small traditionally operated factory located under the store. Stop by for some of their iconic Philly themed chocolates or to peruse the other marvels they've dreamed up and created.
Location: 34 South 7th Street, Philadelphia, PA
Hours: Mon-Fri: 9a-5:30p, Sat:10a-4p
4. Eclat Chocolate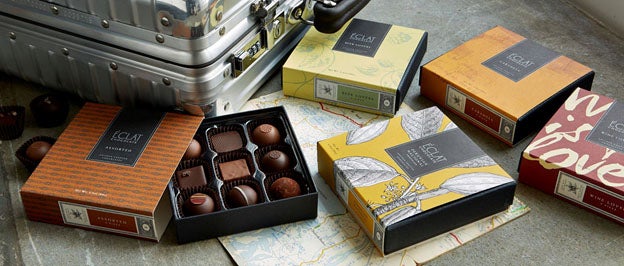 While Eclat Chocolate isn't technically in Philadelphia, it's noteworthy enough to be included in this list. Even if you've never been to West Chester, PA, you might have heard of the company most widely known for the 'Good & Evil' bar created by Anthony Bourdain and Eric Ripert after their trip to Peru in 2012. Despite that little brush with fame, Eclat founder, Master Chocolatier Christopher Curtin is perfectly happy to just make his truffles, caramels, mendiants , and bars for local customers. He honed his skills in the finest chocolate houses of Belgium, Switzerland, France, Germany, and Japan and relishes turning the secrets and techniques that he gleaned into a unique chocolate experience that nobody forgets quickly. Stop by to try the Lavender or the Single Malt Whiskey chocolates or to get your hands on some of his truly unique hot cocoa sticks.
Location: 24 South High Street, West Chester, PA
Call for Hours: Mon-Fri: 10a-6p, Sat: 10a-4p
5. Mueller Chocolate Co.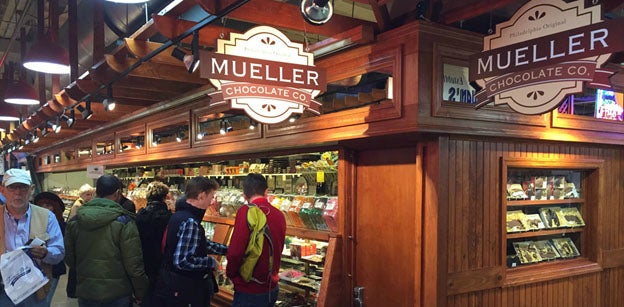 Mueller Chocolate Co. draws people from around the world for one utterly quirky treat, the chocolate covered onion , but that's not the confection that draws people back to the little market store time and time again. No, people also come back for the anatomically correct body parts. Like the ear that the founders decided to start making after Mike Tyson took his famous nibble. The ears, intended to be a short-lived novelty, but which are still a popular item today, are sold with a sign that reads "ears that are okay to bite." Mueller chocolates aren't just original and fun, they're also delicious, which is why people always crowd around the popular stall. Don't let the masses deter you, this is an experience not to be missed. Stop by for some chocolate covered pretzels, potato chip clusters, or maybe a chocolate covered onion…if you're brave enough!
Location: Reading Terminal Market, 51 N 12th St, Philadelphia, PA
Hours: Mon-Sat: 8a-6p, Sun: 9a-6p
Best 5 Local Chocolate Shops in Philadelphia, PA