Triple Chocolate Chip Cookies
Triple Chocolate Chip Cookies
The only thing better than chocolate is chocolate surrounding more and more chocolate which is exactly what you get with these triple chocolate chip cookies. Each tender and chewy bite delivers a burst of the kind of chocolate experience that chocoholics live to enjoy. After just one bite, you'll be ready to declare this as one of the best cookie recipes in your arsenal.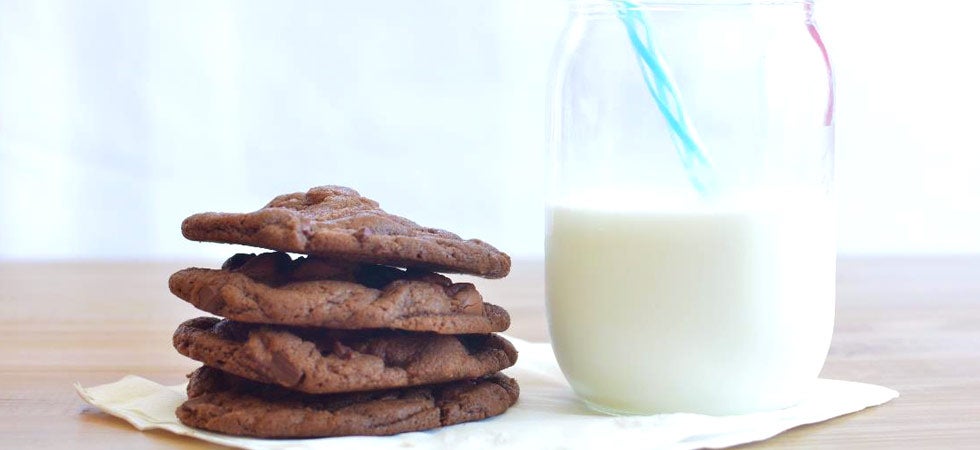 1

Preheat oven to 350°F.

2

Using either a stand mixer or a hand-held mixer, beat together butter, oil and sugars until creamy and smooth.

3

Mixing on medium low, beat in the eggs one at a time.

4

Add the vanilla extract and blend well.

5

In a separate bowl, whisk together the flour, cocoa powder, salt, and baking powder.

6

One spoonful at a time, blend the dry ingredients into the wet mixture until just combined.

7

Chop bittersweet chocolate into small morsels.

8

Fold in the milk chocolate chips and the semi-sweet chocolate chunks.

9

Line a cookie sheet with a silicone baking mat or parchment paper. Scoop 2 tablespoon sized balls of dough about an inch apart from each other onto the cookie sheet. Bake for 9-11 minutes until the edges appear cooked and the centers almost cooked. Cool cookies on the cookie sheet for 5 minutes before moving to a cooling rack.
Ingredients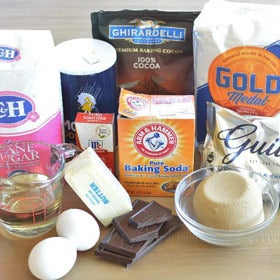 >

1/2 cup

Unsalted Butter

>

1/2 cup

Vegetable Oil

>

1 packed cup

Brown Sugar

>

2

Eggs

>

2 tsp.

Vanilla Extract

>

2 cups

All-purpose Flower

>

2/3 cup

Unsweetened Cocoa Powder

>

1 tsp.

Baking Soda

>

1/4 tsp.

Salt

>

8 oz.

Milk Chocolate Chips

>

8 oz.

Bittersweet Chocolate Bar
Triple Chocolate Chip Cookies