Sorry-Typewriter 19pc Chocolate Box
Sorry-Typewriter 19pc Chocolate Box
We're sorry, this product is not available. Please shop our top trending products that customers like you have chosen to connect, express and celebrate.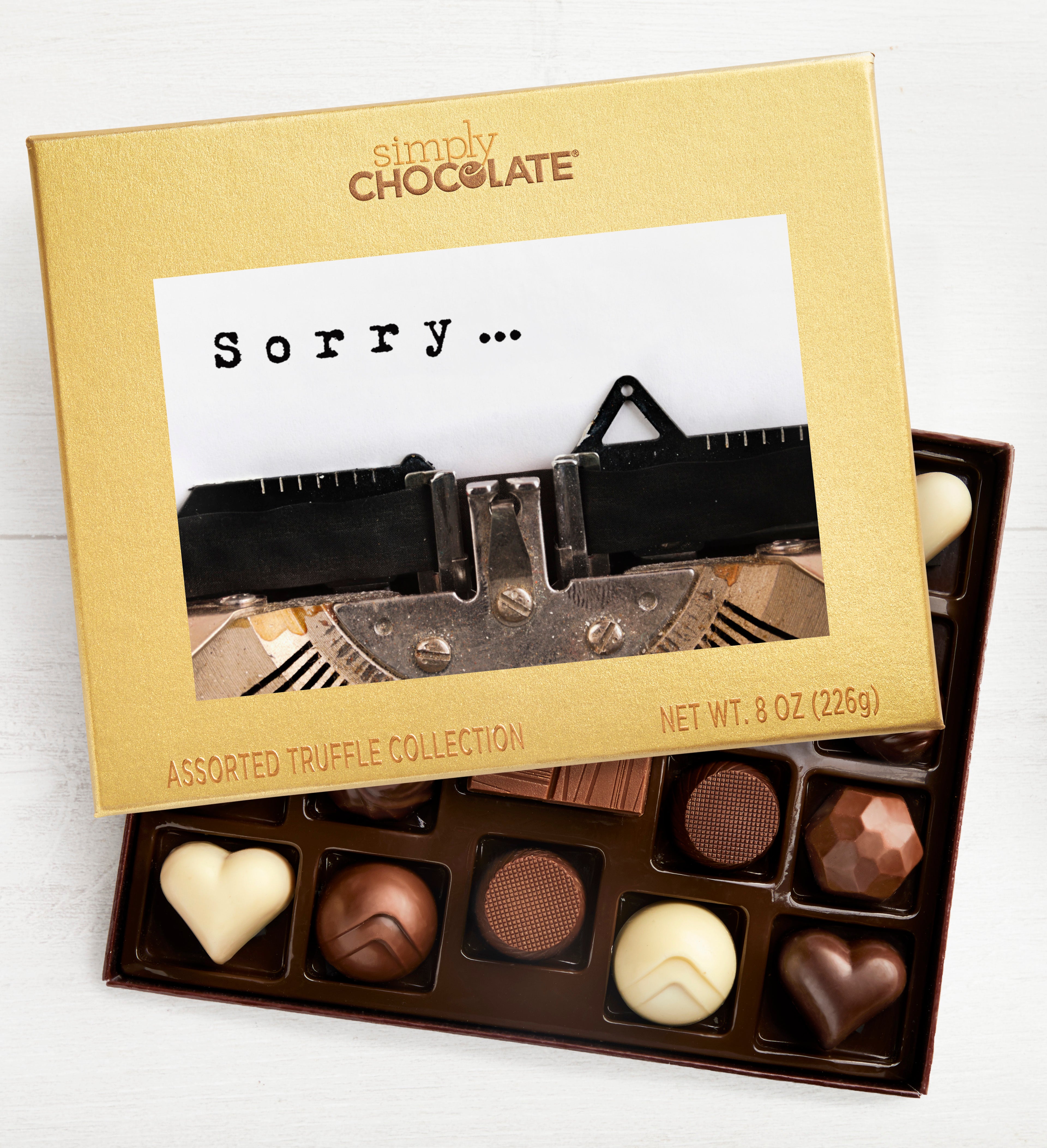 Product Details
:
1025-P-179655
A sincere way to correct a mistake is with chocolate truffles accompanied by a note. Your sweetness will be appreciated and the chocolates will be too! Our team has worked innumerable hours with an artisan chocolatier crafting these one-of-a-kind chocolate truffles. 19PC Belgian Chocolates with ten incredibly delicious flavors: Milk Chocolate Mousse Truffle, Dark Chocolate Salted Caramel Truffle, Milk Chocolate Coconut Crème Truffle, Dark Chocolate Raspberry Gelate Truffle, Dark Chocolate Himalayan Sea Salt Truffle, Milk Chocolate Hazelnut Praline Truffle, White Chocolate Passionfruit Truffle, White Chocolate Strawberry Rose Truffle, Dark Chocolate Caramel Cafe Truffle and Milk Chocolate Square. Share your love of chocolate with a sweet delivery. 8 oz Box.
Dimensions: 6.5" x 8.03" x 1.5"