Simply Chocolate

®

Valentine Hearts Personalized Box
Simply Chocolate® Valentine Hearts Personalized Box
We're sorry, this product is not available. Please shop our top trending products that customers like you have chosen to connect, express and celebrate.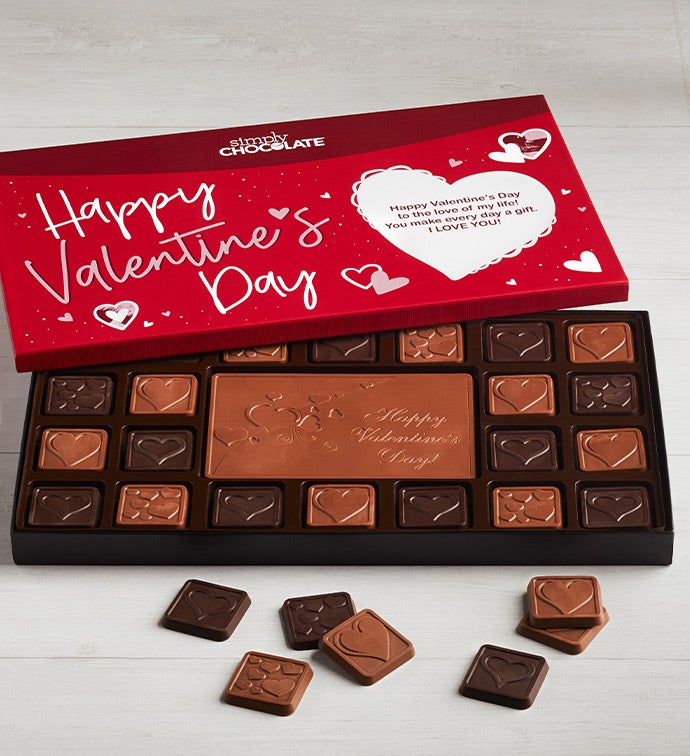 Product Details
:
1025-P-179893
Add your message on a maximum of 5 lines to be printed directly on the gift box.
There is a 30 character maximum for each line including spaces.
Messages can not contain emojis
Box measures 14" x 8 1/4" x 1"

Your custom 4×6″ center is surrounded with 2 layers of 22 engraved milk and dark squares for a total of 45 delicious custom chocolates.