Simply Chocolate Happy Mother's Day Colossal Truffles 6pc
Simply Chocolate Happy Mother's Day Colossal Truffles 6pc
We're sorry, this product is not available. Please shop our top trending products that customers like you have chosen to connect, express and celebrate.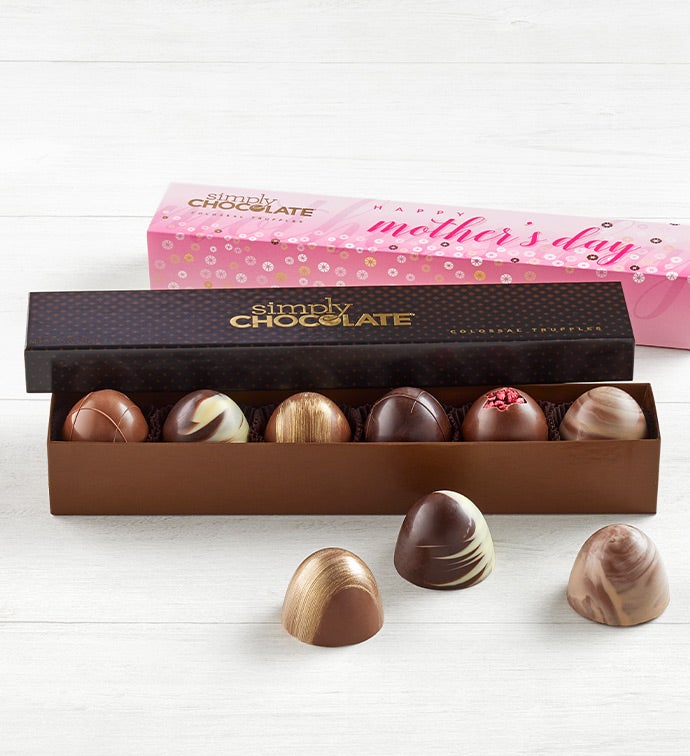 Product Details
:
1025-P-179988
6 piece Simply Chocolate With Love Colossal Truffles
Contains 1 piece of each of these six decadent flavors:
Black & White
Milk Chocolate Raspberry
Dark Chocolate
Peanut Butter Sea Salt
Milk Caramel
Milk Chocolate
Net Weight: 7.5 oz
Dimensions: 10 3/8" x 2" x 1 1/2"