Simply Chocolate Graduation Personalized Box
Simply Chocolate Graduation Personalized Box
We're sorry, this product is not available. Please shop our top trending products that customers like you have chosen to connect, express and celebrate.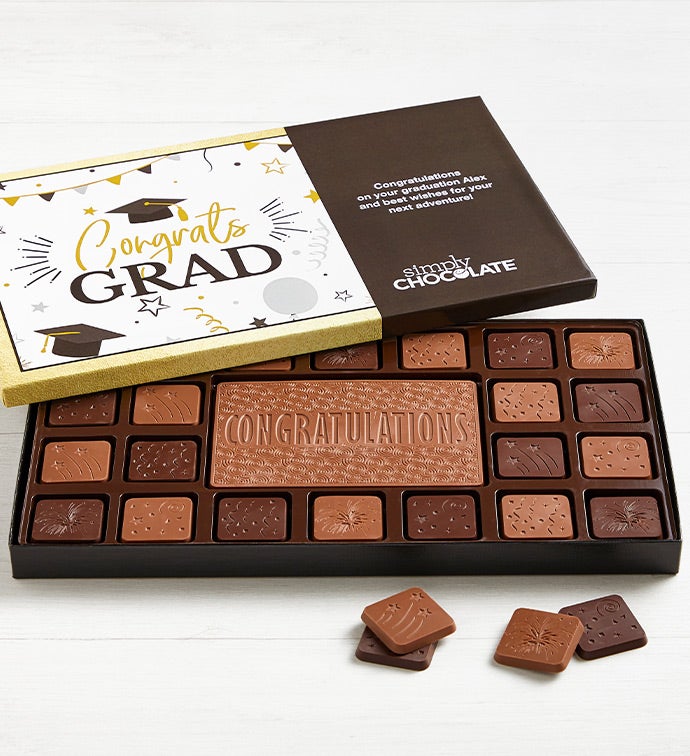 Product Details
:
1025-P-180005
45 Pc Chocolate Box contains the following:
Border Pieces: 22 milk chocolate/22 dark chocolate
Center Bar: 1 milk chocolate
Add your message on a maximum of 5 lines to be printed directly on the gift box
There is a 30 character maximum for each line including spaces.
Net Weight: 1 lb. Box
Dimensions: 14" x 8 1/4" x 1"