Simply Chocolate

®

Classic Confections Tin
Simply Chocolate® Classic Confections Tin
We're sorry, this product is not available. Please shop our top trending products that customers like you have chosen to connect, express and celebrate.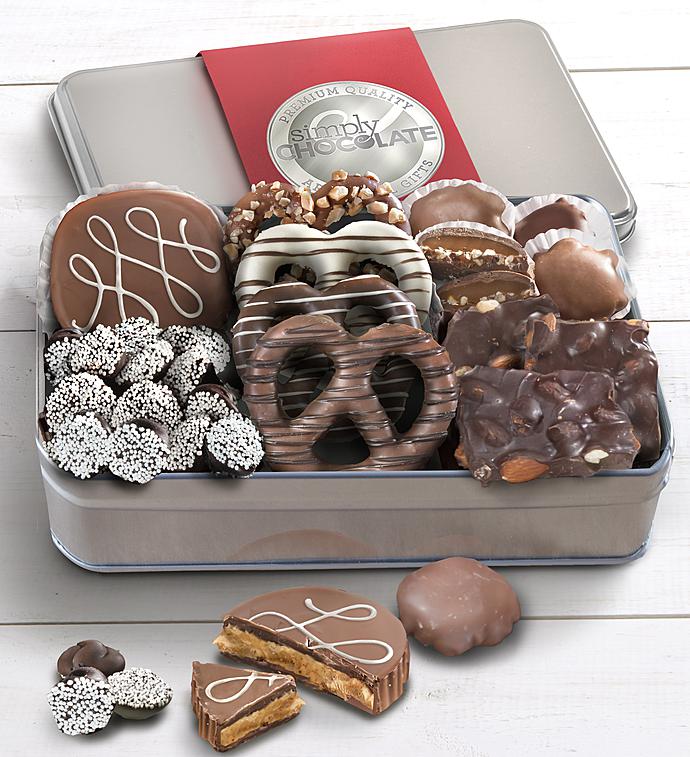 Product Details
:
1025-P-163484
Reusable Silver Tin
Assorted Dark Milk and White Chocolate Covered Pretzels
Milk Chocolate Caramel Pecan Clusters
Dark Chocolate Almond Bark with Milk and White Drizzles
Handmade Decoration Gourmet Milk Chocolate Peanut Butter Cup
Dark Chocolate Nonpareil Chocolate Drops
Gift measures 10.5" x 6.75" x 2"