Simply Chocolate Celebrate the Season Basket
Simply Chocolate Celebrate the Season Basket
We're sorry, this product is not available. Please shop our top trending products that customers like you have chosen to connect, express and celebrate.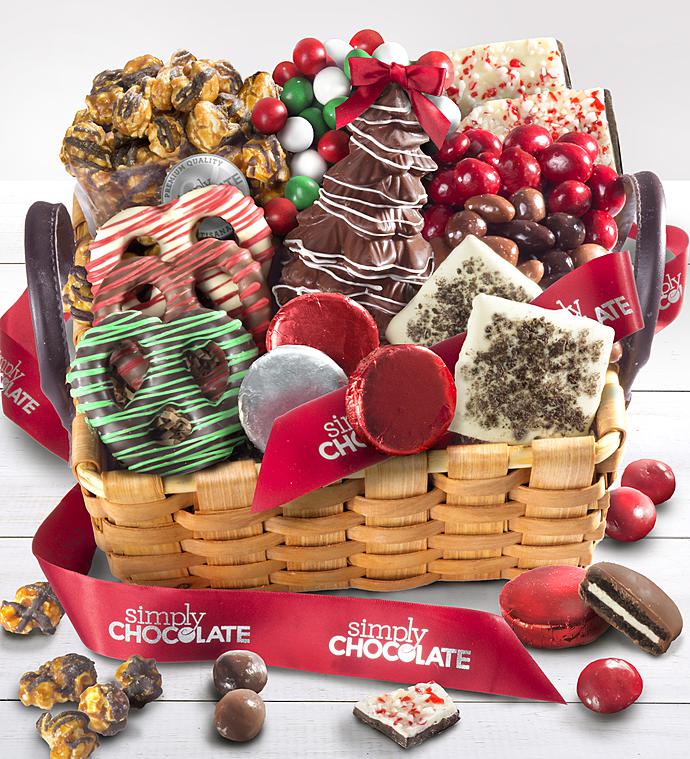 Product Details
:
1025-P-179922
Wood Slat Basket with Faux Leather Handles
5.5" Solid Milk Chocolate Molded Christmas Tree with White Chocolate Drizzles
5 oz. Dark Chocolate Drizzled Caramel Corn
3 Assorted Dark, Milk and White Holiday Chocolate Covered Pretzels
3 Holiday Colors Foil Wrapped Milk Chocolate Covered OREO Cookies
3 oz. White and Dark Chocolate Layered Peppermint Bark
3 oz. Holiday Alpine Mints
3 oz. Chocolate Bridge Mix
3 oz. Chocolate Covered Cherries
2 Cookies and Creme White Chocolate Covered Graham Crackers
Gift measures 9" x 8.5" x 6"