Simply Chocolate

®

Breakable Christmas Cupcake
Simply Chocolate® Breakable Christmas Cupcake
We're sorry, this product is not available. Please shop our top trending products that customers like you have chosen to connect, express and celebrate.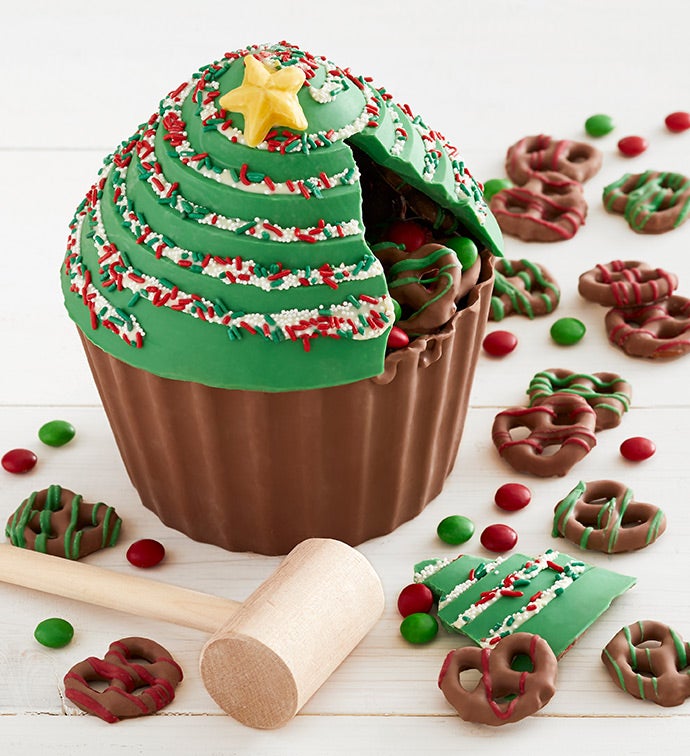 Product Details
:
1025-P-180035
Belgian Chocolate Giant Cupcake filled with Belgian Milk Chocolate Mini Pretzel Twists with Red and Green Belgian Chocolate Drizzles, and Red and Green Milk Chocolate Gems and Yellow Chocolate Star
Includes Small Wooden Hammer
Wrapped With A Bow
Net Weight: 34 oz
Dimensions: 8" x 7" x 5"