Iced Mocha
One of the greatest smells in the world is the smell of fresh-brewed coffee. Mix that with some decadent home-made chocolate sauce and you have the makings of a world-class mocha. When the heat is on, treat yourself to an iced mocha that beats any $4 drink at any fancy coffee shop.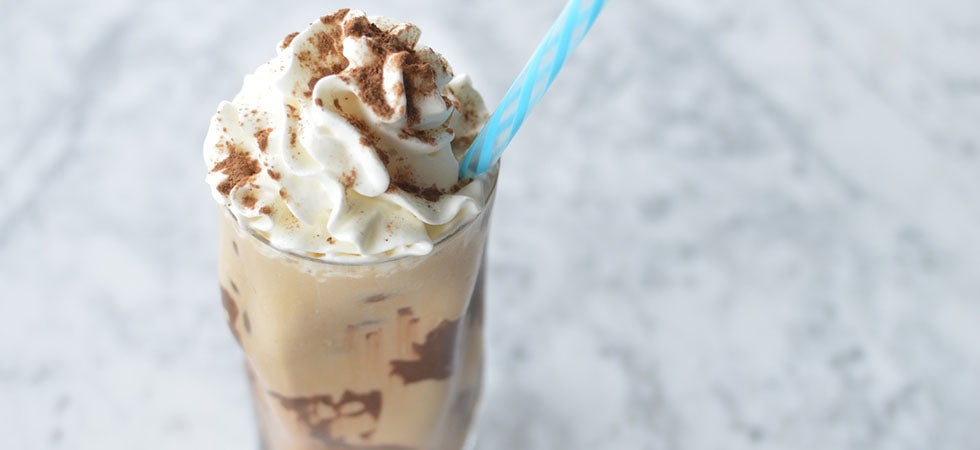 1

Brew your preferred coffee extra strong.

2

While coffee is brewing, drizzle chocolate sauce on the inside of the glass. (If you are using chocolate sauce that you have made ahead, you might have to warm up the sauce a little to get it to coat the inside of the glass.) Spoon the rest of the chocolate sauce into the bottom of the glass. Add more chocolate if you choose!

3

Fill glass with ice. The ice will melt very fast when you add the hot coffee, so don't worry about adding too much.

4

When the coffee is brewed, pour it slowly into the glass, making sure that you pour it directly onto the ice and not onto the glass itself.

5

Pour the heavy cream into the glass and stir.

6

Top with whipped cream and a pinch of cocoa powder and enjoy immediately.
Ingredients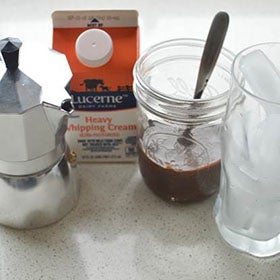 >

1 Cup very strong brewed coffee

>

1.5 Cups of ice

>

4 Tbsp (or more!)

>

1/4 Cup of Heavy Cream

>

Whipped Cream (optional)