DIY Hot Chocolate Bar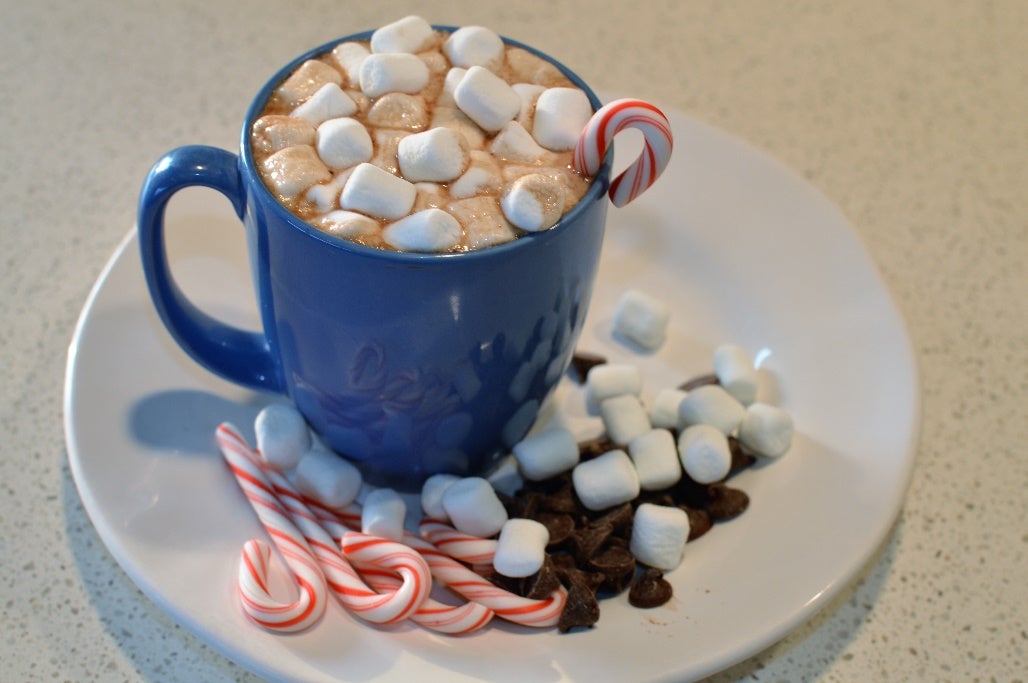 Hot chocolate is delectable, rich, and one of the most fun things to serve at any winter gathering. It's a fast way to warm up guests and get them in a festive mood. With a little planning, you can put together the hot chocolate bar to end all hot chocolate bars, one that satisfies everyone's sweet tooth. It's the ideal thing to serve at any holiday party, cookie exchange, Christmas caroling event, or basically anytime you're having people over and it's a bit cold outside.
Setting Up the Hot Chocolate Bar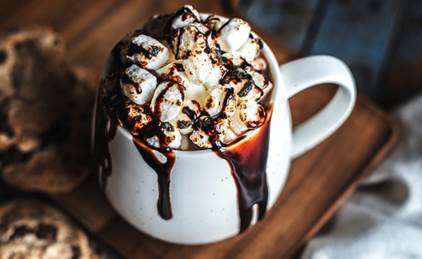 Whether you opt for paper cups or real mugs, make sure you have enough on hand for all your guests. Offer everyone markers or stickers to make their cups easily identifiable. Don't forget spoons for stirring, napkins, and a large assortment of toppings and mix-ins.
Assemble the cups, utensils, hot chocolate and toppings in one easily accessible area like a kitchen counter or bar, using labels to indicate what is available to jazz up the hot cocoa. Make sure to clearly label any toppings containing nuts to warn guests with allergies.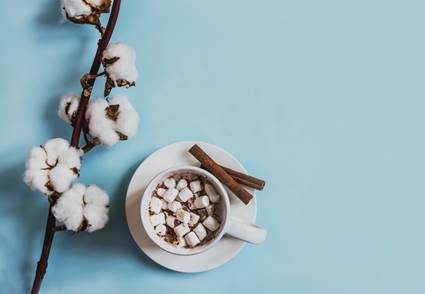 Keep things simple by serving just one type of hot chocolate, like this crock pot hot chocolate or this European style hot chocolate, or serve up a variety of hot chocolates and let your guests choose their favorites. White hot chocolate or a mocha like this pumpkin spice mocha could be a fun addition to the mix!
Hot Chocolate Bar Toppings List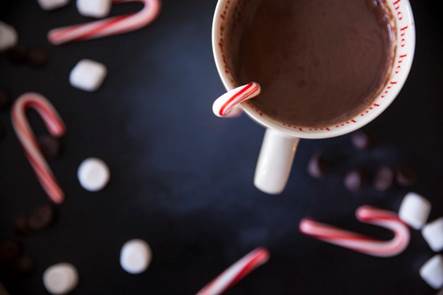 The number of toppings you serve at your hot chocolate bar is entirely up you, but here are some options to give you some ideas.
- Marshmallows (mini, full sized, fun shaped, and/or homemade)
- Toffee bits
- Sea salt flakes
- Mini chocolate chips
- Crushed peppermints
- Candy canes
- Whipped cream
- Chocolate syrup
- Caramel sauce
- Butterscotch chips
- Cereal
- Flavored syrups
- Sprinkles
Fun Things to Dip in Hot Chocolate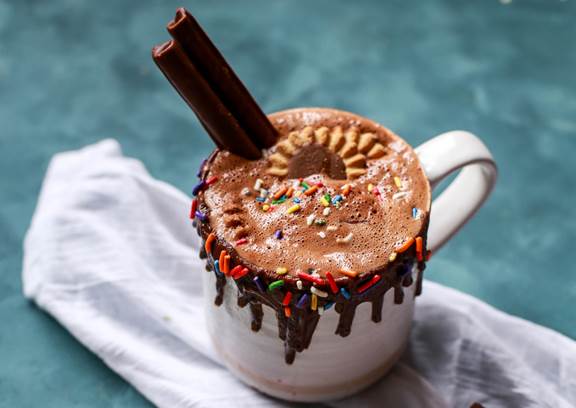 One could argue that hot chocolate and toppings are plenty sweet enough, but the fun factor can always be increased by offering guests tasty treats like these to dip in their hot cocoa.
- Long thin candy bars like Twix or KitKats
- Pocky
- Cookies
- Chocolate spoons
- Marshmallow pops
- Churros