Chocolate Crinkle Cookies
Chocolate Crinkle Cookies
Chocolate crinkle cookies are like magic. You take a few ingredients, mix them together, roll them in mounds of powdered sugar before cooking them and you end up with a slice of chocolatey heaven that's easy to transport, ship, or eat on the spot. The only downside to these little bites of heaven is that they do need to sit in the fridge for a few hours before you can cook them, so plan ahead and enjoy!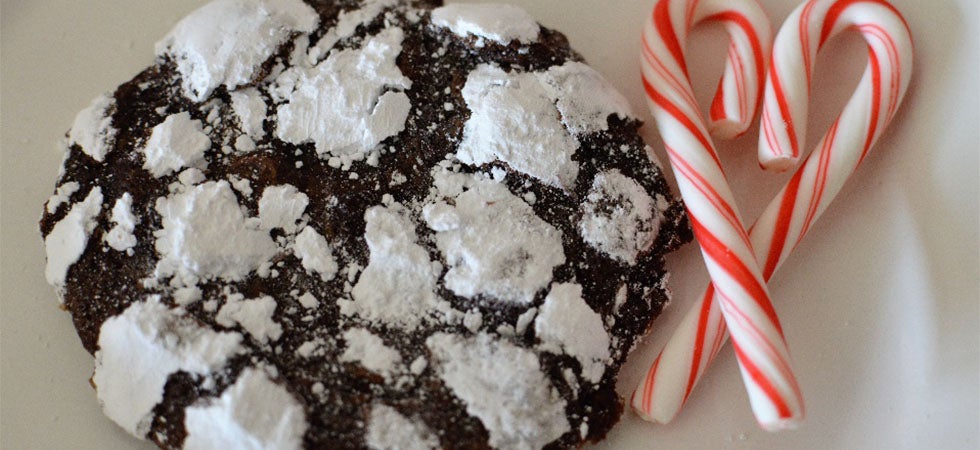 1

In a medium sized bowl whisk together the flour, cocoa powder, baking powder, baking soda, and salt. Set aside.

2

In a large bowl beat the butter and 1 cup granulated sugar and brown sugar until combined.

3

Add the eggs, one at a time, beating well to incorporate each before adding the next.

4

Mix in the vanilla extract.

5

Fold in the flour and cocoa mixture gradually until fully combined.

6

Add the chocolate chunks or chips to the batter and mix until incorporated.

7

Place the bowl of dough in the refrigerator for at least two hours.

8

Preheat oven to 350°F and line two cookie sheets with parchment paper.

9

Pour some of the powdered sugar into a shallow dish and the rest in a bowl. Pour the remaining granulated sugar into a different bowl. Coat your hands in powdered sugar from the shallow dish to roll a small amount of dough into a ball about 1 inch wide in diameter.

10

Roll the ball in the granulated sugar until it is fully coated, then roll it in the powdered sugar until it is heavily coated in sugar. As the cookie cooks, a lot of the sugar will melt and be absorbed. In order to get the traditional "crinkle" look, the layer of powdered sugar must be very thick. If the dough becomes too sticky to handle, refrigerate for a few minutes. Place the sugar-coated cookie balls on a cookie sheet about two inches apart.

11

Bake for 12-14 minutes. Cooked cookies should be a little moist in the center. Allow the cookies to cool on the baking sheet for a couple minutes before moving to a drying rack.
Ingredients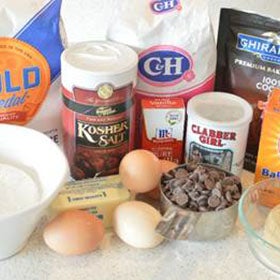 >

2 Cups Flour

>

1 Cup Unsweetened Cocoa Powder

>

2 Tsp Baking Powder

>

1/2 Tsp Baking Soda

>

Pinch of Salt

>

1/2 Cup Brown Sugar

>

1 Cup Granulated Sugar

>

1/2 Cup Butter, softened

>

4 Eggs

>

2 Tsp Vanilla Extract

>

1 Cup Chopped Bittersweet Chocolate or Chocolate Chips

>

3/4 Cup Granulated Sugar

>

2 Cups Powdered Sugar
Chocolate Crinkle Cookies