Neuhaus Valentine Dark Chocolate Ballotin 19 pc
Neuhaus Valentine Dark Chocolate Ballotin 19 pc
We're sorry, this product is not available. Please shop our top trending products that customers like you have chosen to connect, express and celebrate.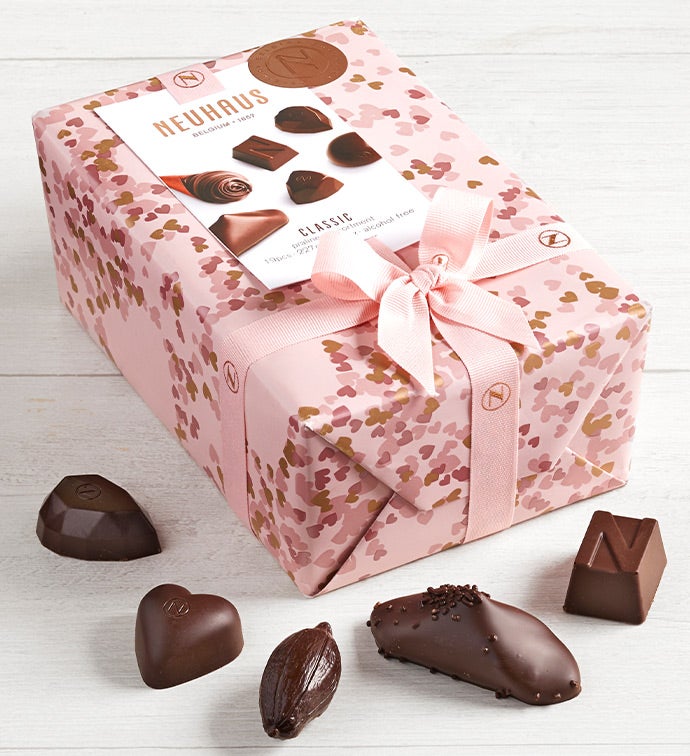 Product Details
:
1025-P-178029
Dark chocolate lovers will rejoice! Nineteen decadently dark chocolate filled Belgian pralines are nestled in this classic ballotin box - it will make the perfect gift for your dark chocolate loving Valentine. Neuhaus's iconic ballotin box is wrapped in beautiful Valentine paper with a design of of interlocking berry-colored hearts to express the notion of infinite love.
Neuhaus is world-renowned for holding the highest standards in authentic Belgian Chocolate. Since 1857, Neuhaus chocolates have been crafted entirely in Belgium with only the finest ingredients. These fine chocolates are non-GMO and are imported fresh weekly. This box contains 19 dark chocolate pralines, which include: The Albert The Méphisto The Napoléonette The Satan The Coeur Praliné The Sapho The Art Déco The Prestige Gift Measures 7" x 4.5" x 2.5"