Neuhaus Classic Belgian Chocolate Ballotin
Neuhaus Classic Belgian Chocolate Ballotin
We're sorry, this product is not available. Please shop our top trending products that customers like you have chosen to connect, express and celebrate.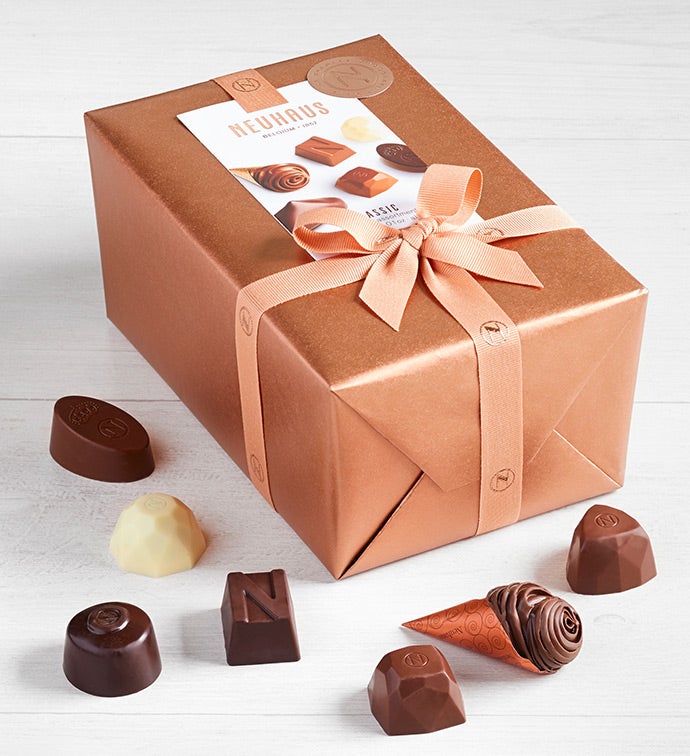 Product Details
:
1025-P-163711
Contains 38 classic chocolate pralines, which includes:
Méphisto milk
Millionaire white
Prestige milk
Satan dark
Sapho milk
Albert dark
Coeur Praliné milk
Millénaire milk
Napoléonette milk
Jean
Bloc Gianduja
Passion almond white
Art Nouveau 70% dark
Art Deco
Galerie
Horta
Figaro
Louise
Gift Measures 7.5" x 4.5" x 3.25"
This box contains 18 chocolate pralines, which includes:
The Albert
The Méphisto
The Napoléonette
The Satan
The Coeur Praliné
The Sapho
The Art Déco
The Prestige
The Passion Amande
Gift Measures 7" x 4.5" x 2.5"