Authentic Belgian Chocolate Craftsmanship: The Neuhaus Difference
For over 20 years, Max Brenner has been creating a new chocolate culture worldwide. Made with the highest quality cocoa beans and the finest raw materials, Max Brenner's chocolate creations and designs elevate the everyday chocolate experience to an extraordinary sensory immersion. These handcrafted chocolate creations and unique gifts are every chocoholic's dream come true!
Max Brenner's secret, beyond the quality of the products, resides in the special character of the company which combines romance, nostalgia, and a youthful and provocative spirit together with a special emphasis on a warm, personal connection and a perfect service towards its clients.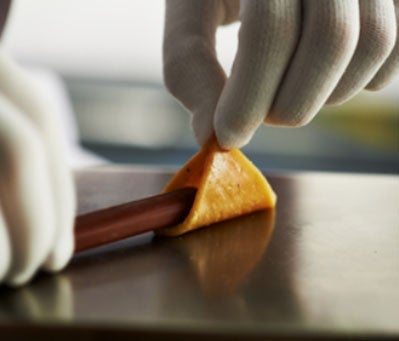 Formation of the nougatine layer in the
Neuhaus Irrésistibles praline

As the inventor of the first filled chocolate over a century ago, the Neuhaus obsession with craftsmanship is evident when you taste one of its freshly imported chocolates. Today, Neuhaus remains one of the few chocolate companies still made entirely in Belgium, where Master Chocolatiers oversee all small batch production in its world-renowned Brussels Atelier.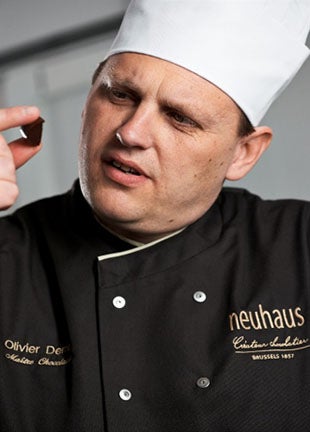 Neuhaus Master Chocolatier, Olivier Demol, inspects
a freshly-produced chocolate praline