Neuhaus 10 Flavor Belgian Chocolate Squares Gift
Neuhaus 10 Flavor Belgian Chocolate Squares Gift
We're sorry, this product is not available. Please shop our top trending products that customers like you have chosen to connect, express and celebrate.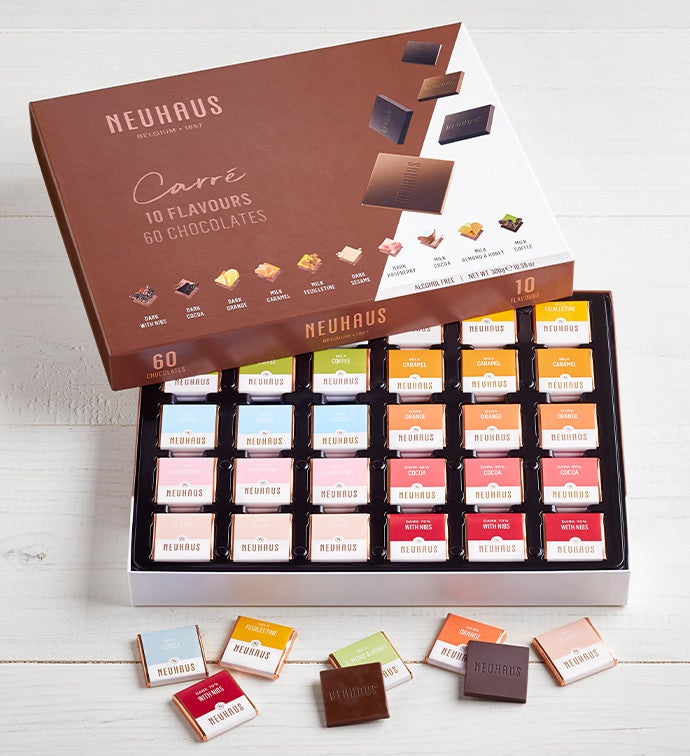 Product Details
:
1025-P-163494
This package contains 60 pieces (10 flavors) of Le Carré chocolate
Carré Milk
Carré Dark 52%
Carré Milk Feuilletine
Carré Milk Caramel
Carré Milk Almonds
Carré Dark Sesame
Carré Dark Orange
Carré Dark Raspberry
Carré Dark 70 % with nibs
Carré Milk Coffee
Gift Measures 9.75" x 8" x 1.25"