Traditional Star Of David Hanging Ornament
Traditional Star Of David Hanging Ornament
We're sorry, this product is not available. Please shop our top trending products that customers like you have chosen to connect, express and celebrate.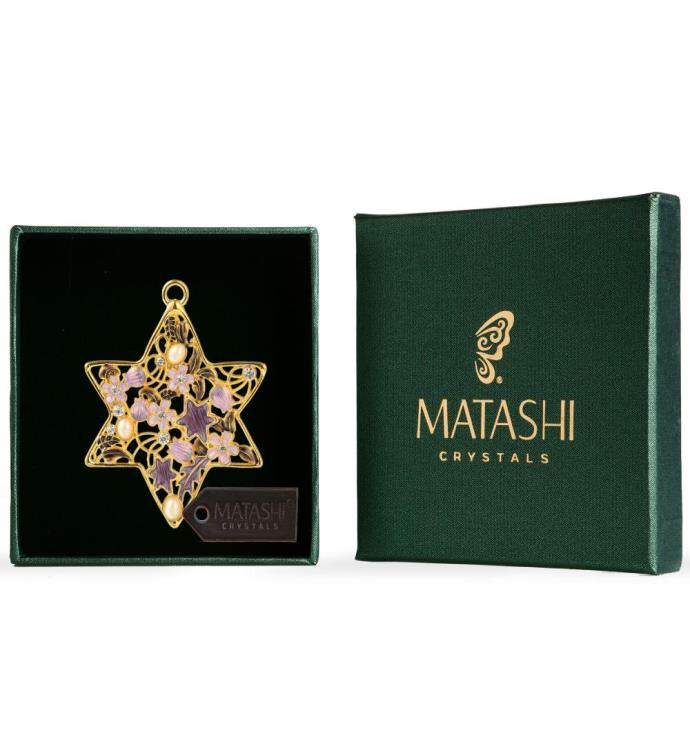 Product Details
:
1027-P-MK011015
Experience this beautiful Jewish décor Star of David that's hand-painted and crafted with premium pewter!
Celebrating and embracing your faith is important, and few things are more important and iconic than the Star of David. That's why we created this hand-painted Matashi Star of David Ornament made with genuine pewter and featuring rich, bold, vibrant colors that perfectly highlight the intricate flower details within. A wonderful addition to your home or living space, keep your faith strong with this one-of-a-kind Star of David hanging décor.
Product Details:
- Star of David Hanging Ornament 
- Hand-Painted Matashi Design 
- Lightweight and Easy to Hang
- Dimensions: 3.5" x 4.25" 
- Satisfaction Guaranteed