1. Yes, there really is a chance chocolate might be healthy for you.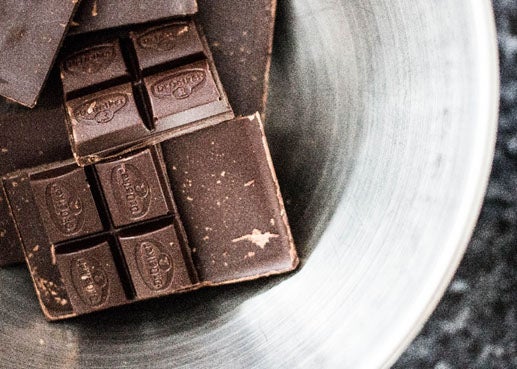 Like most plants, cocoa beans are full of a substance called flavonoids. Among other things, in plants, flavonoids act as antioxidants and antimicrobials. Those properties are transferred to people who eat foods that are high in flavonoids like broccoli, blueberries, wine, or, yes, chocolate.
And boy does chocolate contain a lot of antioxidants! For a long time, antioxidant levels were measured in something called Oxygen Radical Absorbance Capacity (ORAC) values. Studies have shown that, per 100 grams, cocoa powder has over 12 times the ORAC value of blueberries, over 53 times the ORAC value of spinach, and over 64 times the ORAC value of red grapes.
The free radical fighting antioxidants in the flavonoids found in chocolate have been linked to fighting cancer, improving heart-health, improving cognitive ability, lowering blood pressure, increasing HDL and lowering LDL, and even improving insulin sensitivity in men. Go chocolate!
That said, to get the full benefits of the flavonoids in chocolate, you need to eat a lot more than is commonly recommended by dietitians who worry about the fat and sugar content in chocolate. Lucky there are plenty of other benefits to be found in eating chocolate.