Halloween Chocolate Pretzel Pizza
Halloween Chocolate Pretzel Pizza
We're sorry, this product is not available. Please shop our top trending products that customers like you have chosen to connect, express and celebrate.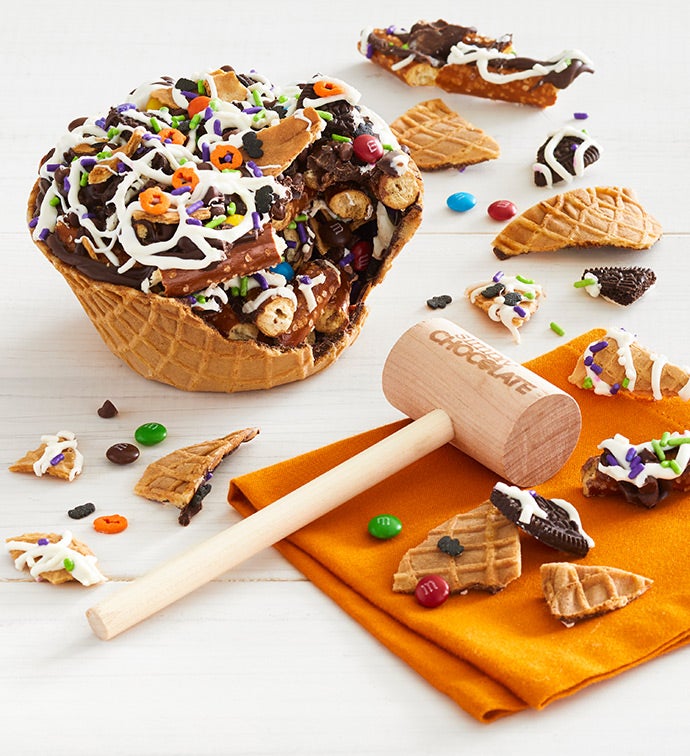 Product Details
:
1025-P-180034
Small chocolate pretzel pizza waffle bowl filled with semi-sweet chocolate and crunchy pretzel pieces topped with layers of broken sugar cones, milk chocolate, M&M's, chocolate cookie chunks, mini chocolate chips, sprinkles in Halloween and fall colors and drizzled throughout with white chocolate. Includes smash mallet for breaking treat into bite sized pieces.
Net Weight: 8 oz.
Dimensions: 7.5" X 6" X 4"