Godiva Ltd Edition 2023 Holiday Chocolates 19 pc
Godiva Ltd Edition 2023 Holiday Chocolates 19 pc
We're sorry, this product is not available. Please shop our top trending products that customers like you have chosen to connect, express and celebrate.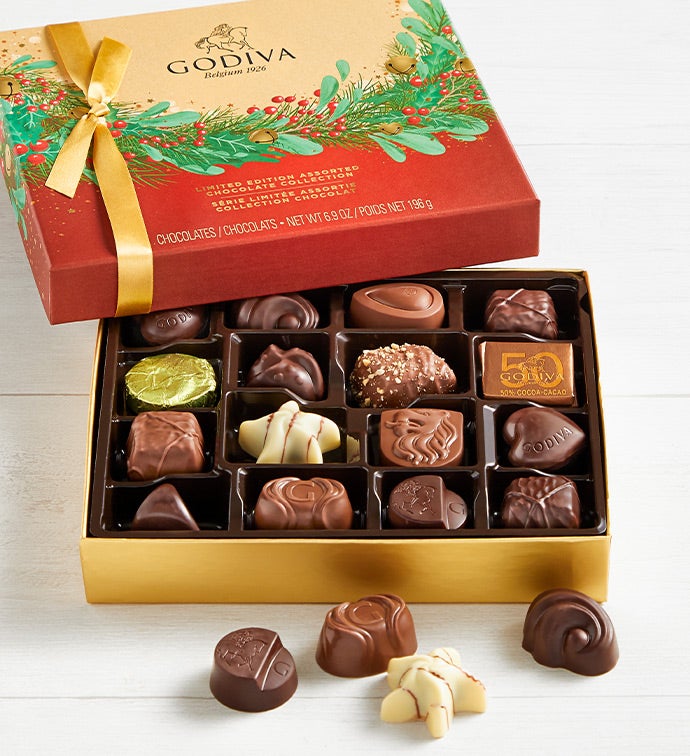 Product Details
:
1025-P-163830
19 piece Limited Edition 2023 Holiday Godiva Chocolates Box
Bestselling chocolates in this collection include: White Chocolate Raspberry Star, Milk Chocolate Lion of Belgium, Dark Chocolate Coconut Pyramid, Dark Chocolate Midnight Swirl, and Milk Chocolate Praline Heart.
Net Weight: 6.9 oz.
Dimensions: 7.6" x 1.3" x 6.67"