Godiva Gold Ballotin Chocolate Box 19pc - 12Pack
Godiva Gold Ballotin Chocolate Box 19pc - 12Pack
We're sorry, this product is not available. Please shop our top trending products that customers like you have chosen to connect, express and celebrate.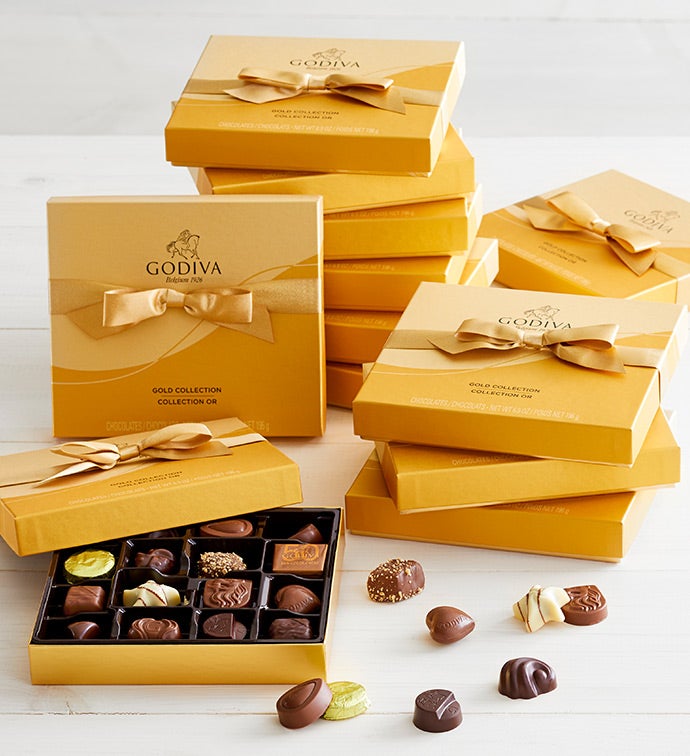 Product Details
:
1025-P-180057
12 - 7.1 oz 19pc Assorted Godiva® Belgian Chocolates in Gold Ballotin Box,
Each Individual Box of Chocolates
Measures: 7.5" x 6.5" x 2"