Father's Day Chocolate Treats Basket
Father's Day Chocolate Treats Basket
We're sorry, this product is not available. Please shop our top trending products that customers like you have chosen to connect, express and celebrate.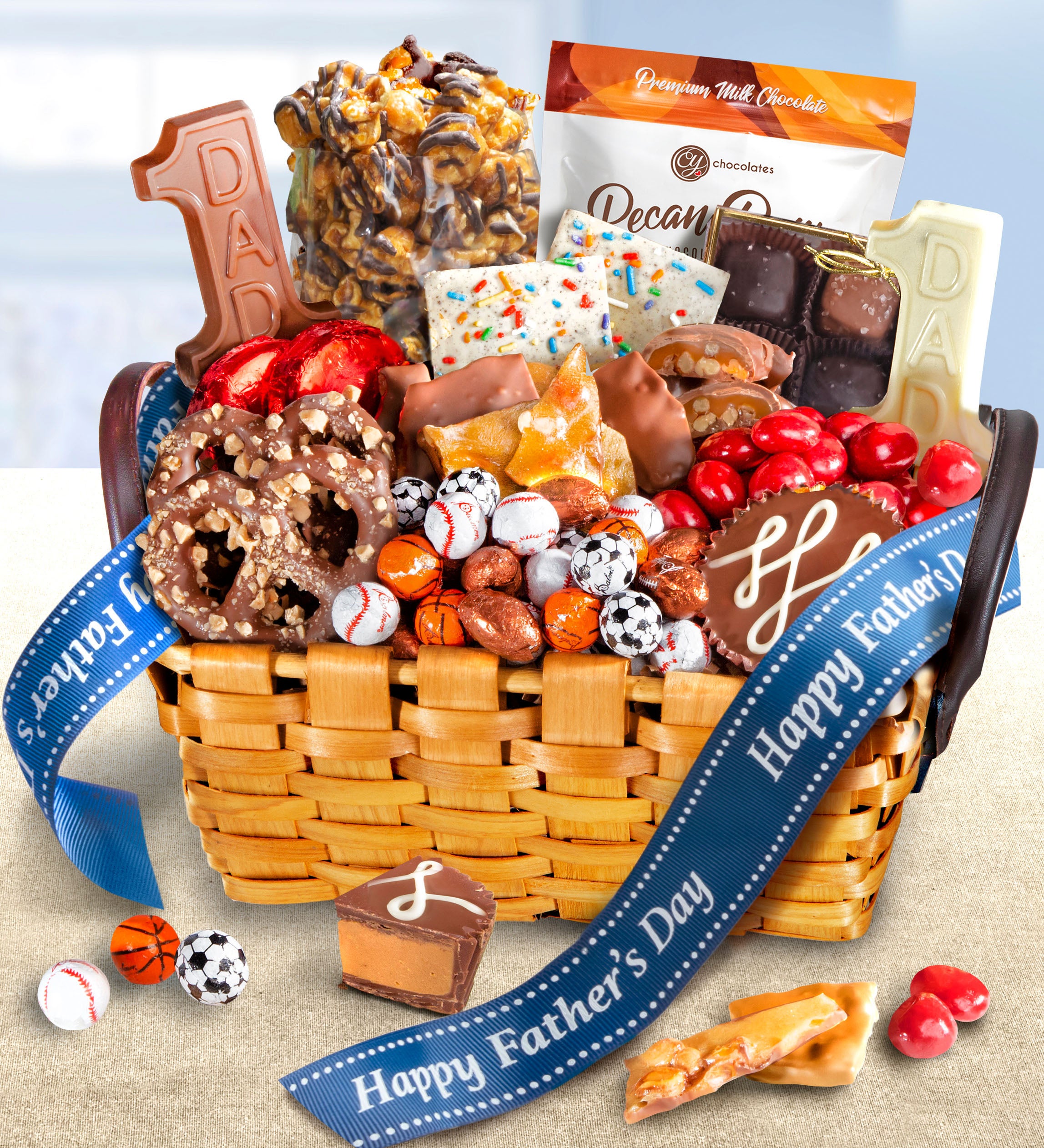 Product Details
:
1025-P-180018
5 oz. Dark Chocolate Sea Salt Popcorn
3 oz. Chocolate Cherries
4 pc. Milk & Dark Chocolate Sea Salt Caramels
2 Milk Chocolate with Toffee Pretzels
2 Red Foiled Chocolate Oreos
3 oz. Sports Ball Chocolates
2 #1 Dad Chocolate Lollys
1 Jumbo Milk Chocolate Peanut Butter Cup
3 oz. Birthday Cake Chocolate Bark
6 oz. Milk Chocolate Pecan Patties
3 oz. Peanut Brittle
Net Weight: 2.5 lbs.
Dimensions: 9.5" x 8.5" x 4"