Fall Pumpkin Belgian Breakable Treat Sampler
Fall Pumpkin Belgian Breakable Treat Sampler
We're sorry, this product is not available. Please shop our top trending products that customers like you have chosen to connect, express and celebrate.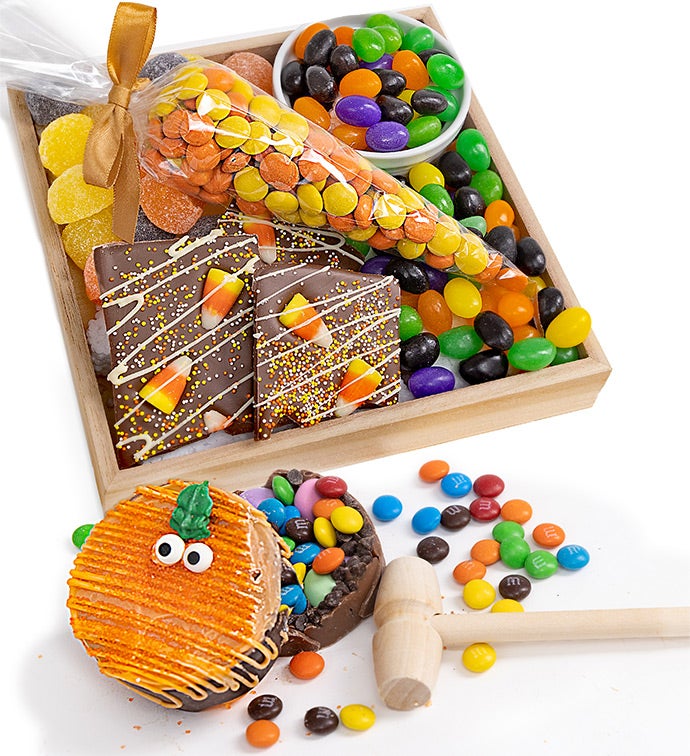 Product Details
:
1025-P-180095
4 oz Bag filled with Orange and Yellow Chocolate Gems
4 oz Jelly Beans
4 oz Gum Drops
(1) 3oz Belgian Milk Chocolate Bark with Belgian White Chocolate Drizzles, Candy Corn, and Nonpareils
(1) 3 oz Belgian Chocolate Breakable filled with Colored Gems and Mini Chocolate Chips
Wooden Hammer Included
Arrives in an Elegant Wood Tray
Net Weight: 18 oz
Dimensions: 8 in x 8 in x 1 in
Contains: Egg, Milk, Soy, Wheat, Peanuts, Tree Nuts, Coconut.