Great Chocolate Spa Escapes
Great Chocolate Spa Escapes
We all know of chocolate as the tastiest thing you can eat, but did you know that you can also benefit from slathering chocolate all over your body? The antioxidants found in cocoa help prevent free radicals from damaging your skin and have been known to protect skin's elasticity. Add to that the fact that cocoa butter is a natural skin softener that can smooth out stretchmarks and you have to wonder why we aren't all coating ourselves in chocolate day in and day out. Lucky for us, chocolate spa treatments are on the rise, meaning you can get all the benefits of our favorite plant without having to deal with any of the clean-up. Treat your special Valentine to the most amazing chocolate spa escape this Valentine's Day or, if leaving town isn't exactly in the books, check out the DIY recipes below to create your own spa experience.
The Spa at Hotel Hershey in Hershey Pennsylvania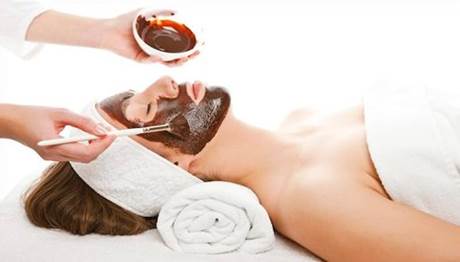 Easily the most famous chocolate spa in the world, The Spa at Hotel Hershey offers a wide variety of chocolate spa treatments as well as usual spa amenities like quiet rooms and steam rooms. Booking a spa treatment grants you access to the entire spa, so come early to relax and get in the perfect frame of mind for your chocolate dipped strawberry immersion or your chocolate fondue wrap. Chocolate abounds so you can feed your mouth as well as treat your senses.
Jade Mountain Resort on Santa Lucia in the Caribbean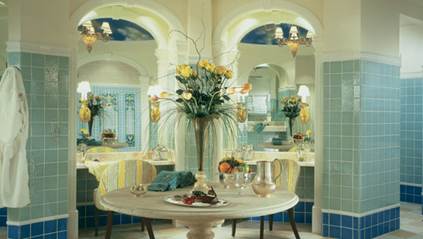 Chocolate grows all over the British island Santa Lucia in the Caribbean making it the ultimate escape for chocolate aficionados. Spend your morning touring a chocolate farm and harvesting cacao pods and your afternoons relaxing in the infinity pools that overlook the stunning island or getting a delectable chocolate spa treatment. During the treatment, warm chocolate is applied in layers to stimulate endorphins in the body and add minerals to the skin. It's a chocolate extravaganza for the whole body.
Pure Jungle Spa in Puerto Viejo, Limon, Costa Rica
Step into the rainforest and leave all of your troubles at the door. This exotic spa promises to take you far, far away. The spa embraces the artisanal way of life. Treatments contain locally grown fruits and cacao hand harvested by a local family in their own yard. The cacao beans are roasted over an open fire and hand ground into a coarse chocolate paste perfect for an all over body scrub that will leave your skin feeling silky and smooth.
Your home, wherever you may be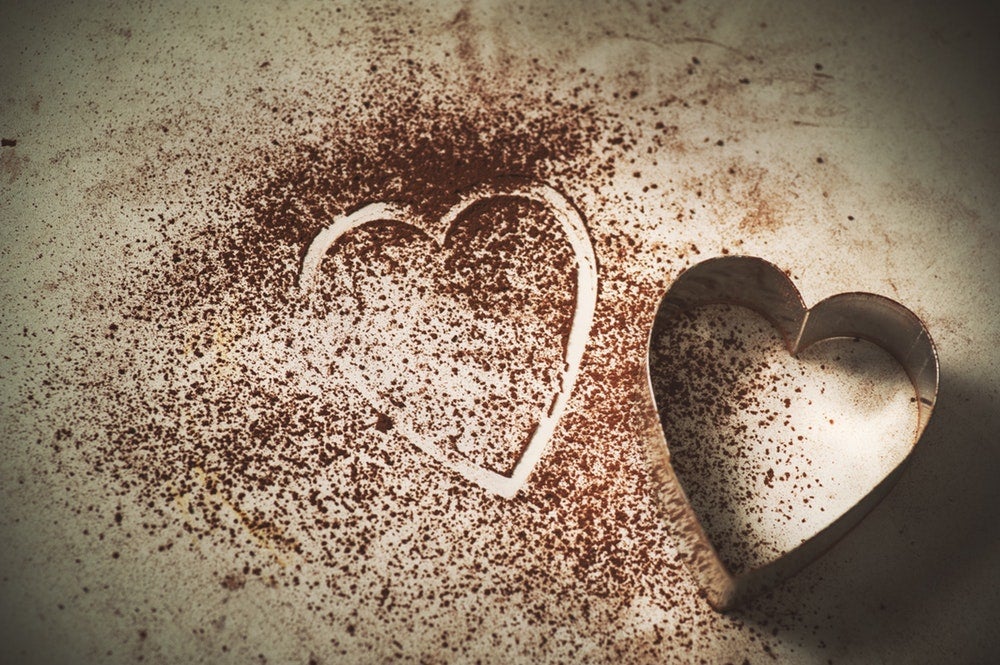 Home chocolate spa treatments are neither expensive nor hard to make, so while you won't be listening to the sweet sounds of the rainforest or looking out over glittering waters, you can still treat your Valentine and yourself to a bit of a chocolate escape. Light some candles and turn on a soothing Spotify station and your spa experience will transport you to chocolate nirvana.
Cocoa Shower Scrub – Cleanse and invigorate your skin
- 1 Cup Unsweetened Cocoa Powder
- ½ Cup Raw Honey
- ½ Cup Sugar in the Raw
- ½ Cup Coconut, Olive or Avocado Oil
Mix well and apply while in the shower. Rinse. Store in an airtight container.
Cocoa Hair Mask – Hydrate and remove built-up product.
- ½ Cup Unsweetened Cocoa Powder
- ½ Cup Plain Yogurt
- 1 Tbsp Raw Honey
- 1 Tbsp Apple Cider Vinegar
Mix all the ingredients together and apply to wet hair. Leave in for 15-30 minutes before rinsing out. (For immediate use)
Chocolate Body Butter – Extreme hydration for your whole body
- 1 Cup Pure Cocoa Butter
- ½ Cup Coconut Oil
- ¼ Cup Unsweetened Cocoa Powder
- 1 Tbsp Vitamin E Oil or Jojoba Oil
Using a double boiler over medium heat, melt the cocoa butter and coconut oil together. Mix well and place in the refrigerator until just barely set. Using a stand mixer or hand mixer whisk the coconut and cocoa butter until light and fluffy. Whisk in cocoa powder and vitamin E oil/Jojoba oil. Store in an airtight container.
Great Chocolate Spa Escapes