5 Best Local Chocolate Shops in Portland
Best 5 Local Chocolate Shops in Portland
There's no way you could come to Portland, Oregon and expect to find anything other than craft chocolate shops. In a city known for embracing organic living and a love for all things wholesome and natural, exceptional bean-to-bar craft chocolate shops abound. You won't find cutesy chocolate confection shops here, but you will get to experience incredible chocolate bars that celebrate what's at the heart of everyone's favorite treat: the cacao bean.
1. Woodblock Chocolate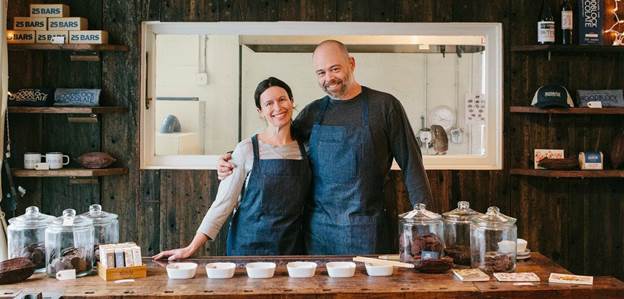 Woodblock Chocolate is home to husband and wife chocolatier team, Jessica and Charley Wheelock who delight in crafting chocolate using only two ingredients: cacao and pure cane sugar. Starting from beans they obtain from Trinindad, Peru, Ecuador, and Madagascar, they process cacao to create chocolate bars that highlight the unique flavor profiles of each bean. The couple is working on opening a brand-new shop where chocolate connoisseurs will be able to see them at work and taste the various options before making a purchase.
Call for information about the new location: (971) 754-4874
2. Cacao Chocolate Shop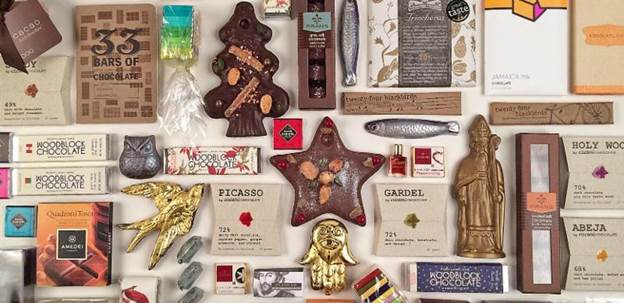 Cacao Chocolate Shop was created in 2006 in response to growing interest in craft chocolate. The founders, passionate about drinking and hot chocolate, wanted to showcase chocolate bars from what they deem to be the absolute best in the cacao world. Come discover craft chocolates from local and not so local chocolatiers while you enjoy some of the best house-made chocolate beverages in town. This store, which engages all the senses, is a true chocolate aficionado's playground.
Location: 414 SW 13th Avenue, Portland, OR
Hours: Mon-Sun: 10a-6p

3. Creo Chocolate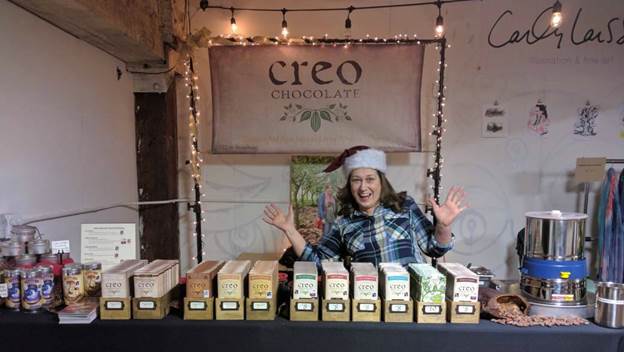 Creo Chocolate is a family business through and through. This trio of chocolatiers created a workshop out of a love of learning how things are made. They roast, crack, winnow, grind, conch, and temper cacao from beans obtained from a rural, small, multi-generational family farm in Ecuador. Each hand-molded and packaged bar reflects the three chocolatiers' strong personal values. Stop by to revel in the Creo passion and love for chocolate and take home a couple bars to keep savoring the experience for days to come.
Location: 122 NE Broadway (between 1st and 2nd), Portland, OR
Hours: Tues-Thurs: 9a-4p, Fri-Sat: 9a-6p
4. Alma Chocolates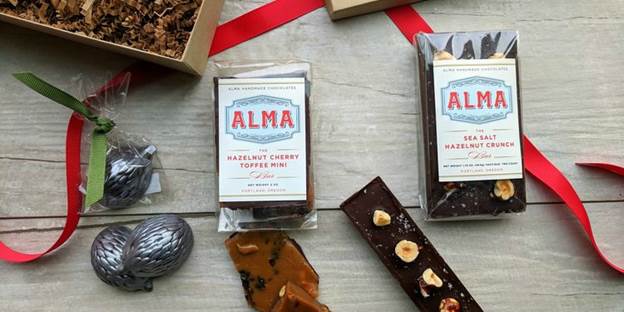 Sometimes when you don't like something, the only solution is to make it better. At least that's how Alma Chocolates was born. One day in 2004, Sarah Hart wondered why chocolate bunnies were so lacking in taste and texture which led her to start researching how to make really good chocolate. Today, her award-winning chocolates wow customers from near and far. At Alma, chocolatiers coax out and balance the flavors of cacao with organic cream, butter, sugar, nuts, and fresh herbs and spices in ways that allow the cacao to remain the star of the show. Come taste the results for yourself!
Flagship Store Location: 140 NE 28th Avenue, Portland, OR
Hours: Mon-Sat: 11a-6p, Sun: 12p-5p
5. Moonstruck Chocolates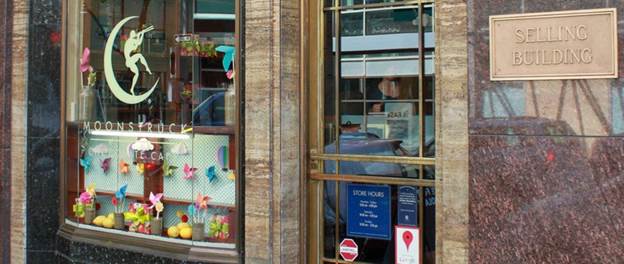 Since 1993, Moonstruck Chocolate has operated according to one goal: make exceptional chocolates that look amazing and taste even better. Master Chocolatier Julian Rose, recently named one of the best chocolatiers in North America, hand-crafts and hand-decorates confections made from the finest of ingredients featuring fresh flavors from around the Pacific Northwest. Come indulge all your senses and discover chocolate that will keep your mouth watering long after you finish your last bite.
Store Location: 608 SW Alder St · Portland, OR
Hours: Mon-Fri: 8a-8p, Sat: 10a-8p, Sun: 10a-6p
Top Rated Chocolate Gifts
5 Best Local Chocolate Shops in Portland