5 Best Local Chocolate Shops in Miami
Best 5 Local Chocolate Shops in Miami, FL
Like everything in Miami, the chocolate shops exude a certain Latin flair. We dove in to find you the best of the best among the spicy and exotic delicacies, but there are so many chocolate shops in and around Miami, that it was near impossible to choose the top five. For you, we persevered. Whether you try these top 5 Miami chocolate shops or branch out and find some off-list sweet treats, we're sure you're in for a delicious adventure.
1. Romanicos Chocolate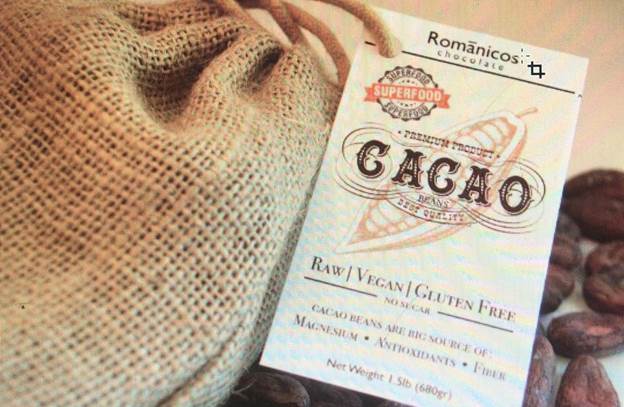 Pop into this cute little shop for a scrumptious Venezuelan inspired treat. The small batch chocolates created here are made with only the finest of ingredients. Everything is gluten free, lactose free, and most flavors are suitable for vegans and vegetarians. Let yourself be wowed by the sheer beauty of the truffles before you enjoy delectable treats like the award winning Japanese ginger chocolate bar. Hint: Tuesdays are buy 2 get 1 free truffles.
Location: 2337 Coral Way, Miami, FL
Hours: Mon-Sat: 11a-7p
2. Cao Chocolates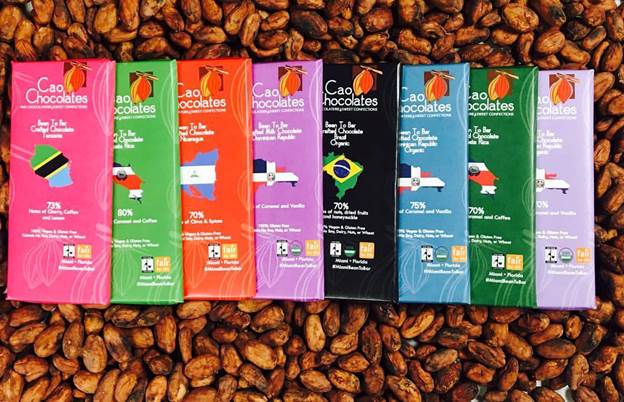 This is the shop to visit if you're interested in learning about chocolate. Owners Ricardo Trillos and Anelith Ortega are passionate about the subject and dedicated to educating consumers about chocolate. Stop in to taste their truffles or single origin bean-to-bar chocolates crafted with cacao beans from around the world or attend one of their chocolate tasting events. If you're lucky, you might even be able to taste chocolate made from American cacao grown right in Miami.
Location: 9800 SW 77th Avenue, Miami, FL
Hours: Mon-Thu: Mon-Sat: 10a-6p

3. Miami Beach Chocolates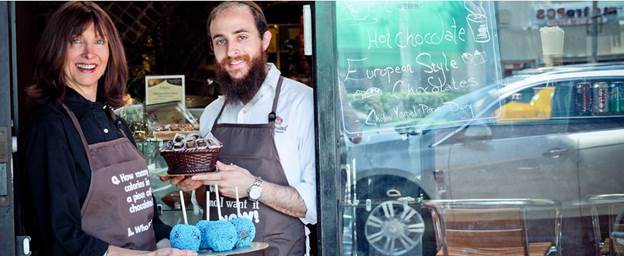 At this charming store, the dynamic mother/son founding team is determined to raise the standard for authentic hand-made chocolate. Much to the delight of the Jewish population in Miami, everything in the store is certified kosher, but they also have a nice assortment of vegan confections. Stop by to get yourself a sweet treat or come attend one of the store's many events like 'Sweet Night Out' where you can learn about chocolate while trying your hand at crafting some of your own confections. Try some of the free samples before you make your selection which you can either enjoy in the cozy space or take home with you. Fans recommend the hazelnut truffle or the chocolate covered caramels.
Location: 456 W 41 St., Miami Beach, FL
Hours:Sun: 12-9p, Mon-Thu: 10a-9p, Fri: 9:30a-3p
4. OH MY GOSH! Brigadeiros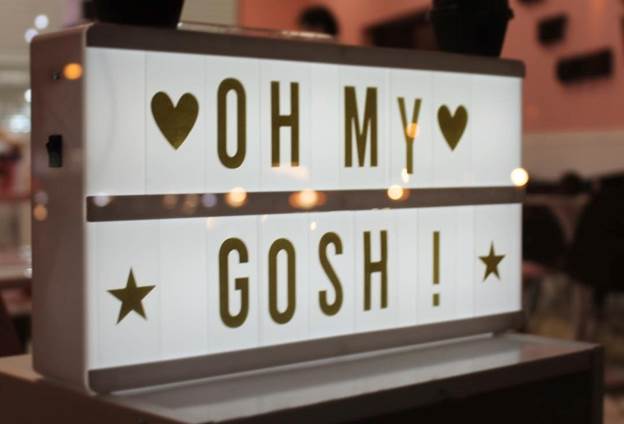 The founder of Oh My Gosh! Brigadeiros, Luciano Brilho's mission in life is to bring smiles to his customers by serving up high quality treats in an adorable location. Stop by to get your hands on delectable brigadeiros, the quintessential Brazilian treat made by mixing chocolate with condensed milk. Each of the brigadeiro truffles are bursting with flavor, but they're so adorable, you might find yourself hesitating to eat them. People flock to the store for the Instagram worthy candy and come back time and time again for more and to enjoy the rimmed coffees that are really more dessert than drink.
Location: 2205 SW 23rd Avenue, Miami, FL
Hours: Mon-Fri: 11a-7p, Sat: 11a-8p, Sun 12-8p
5. Exquisito Chocolates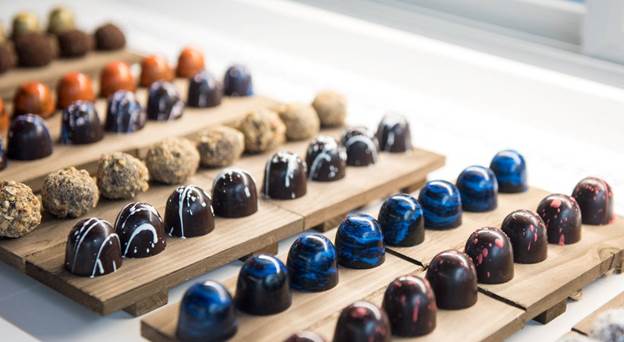 Carolina Quijano, the founder of Exquisito Chocolates, started out by selling her creations online, at events, and in local stores before finally opening a storefront in Little Havana. The utilitarian looking shop is designed to show customers the process that takes chocolate from beans all the way to confections like the Miami Vice or the Grand Marnier truffle. Customers can get even deeper insights by signing up for a factory tour. The store layout and tours help people appreciate the effort it takes to make beautiful and delicious chocolates. All chocolate sold at the store is made from ethically sourced beans. Check in on Yelp to get a discount
Location: 2606 SW 8th Street, Miami, FL
Hours: Thu-Fri: 11a-6p, Sat 11a-7p
Factory Tours: Call for details (786) 558-4580
5 Best Local Chocolate Shops in Miami