5 Best Local Chocolate Shops in Atlanta
Best 5 Local Chocolate Shops in Atlanta
Atlanta, GA doesn't boast many chocolate shops, but the ones that can be found in the Big Peach are worthy of note. Come visit the store run by the first female chocolatier in the Continental United States, a store run by a couple trained by chocolate makers in Costa Rica, or the store that lets you make your own chocolates. There's a little something for everyone in Atlanta!
1. Cacao Atlanta Chocolate Company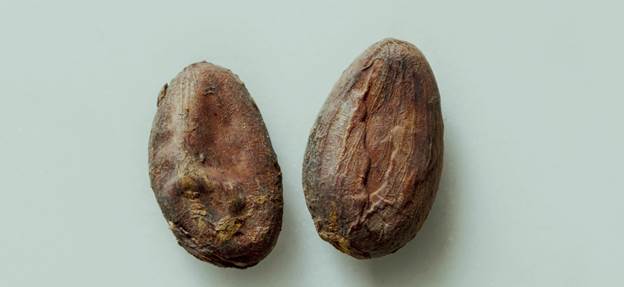 At the Cacao Atlanta Chocolate Company, Kristen Hard, the first female chocolatier in the Continental United States, crafts exceptional chocolate from cacao beans sourced from farmers who have been well trained in quality control and post-harvest practices. Cacao Atlanta prides itself on restoring the grand art of chocolate making, something that can be tasted in all the chocolates made from a high percentage of cacao combined with locally sourced ingredients.
Try the Siamese Kitten, a blend of white chocolate, matcha, and candied ginger, the Boring Neighbor, made with orange marmalade and toasted fennel seeds, or the Campfire, a mix of graham cracker, toasted marshmallow fluff, and marshmallow ash.
Cafe Store Location: 1046 North Highland Avenue Northeast, Atlanta, GA
Hours: Mon-Wed: 11a-8p, Fri: 11a-10p, Sat: 10a-10p, Sun: 11a-6p
2. Xocolatl – Small Batch Chocolate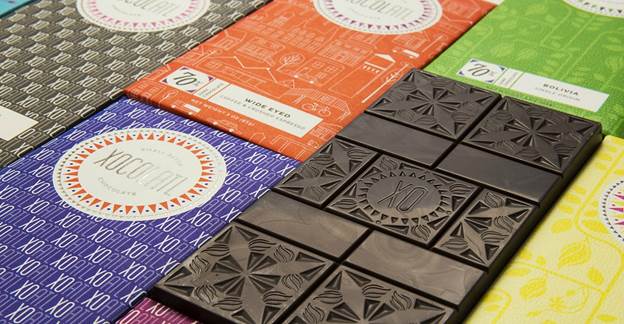 The founders of Xocolatl, the Nahuatl word for chocolate, Elaine Read and Matt Weyandt, have a taste for the exotic. When they were living in the jungles of Puerto Viego in Costa Rica they fell in love with the local chocolate. They trained with local chocolate makers with the intent of returning to Atlanta to start a chocolate microfactory where they could make the kind of chocolate they enjoyed while traveling: dark chocolate free of fillers and unnecessary ingredients. Come for the tour and tasting and discover your new favorite chocolate.
Location: 99 Krog Street, Atlanta, Georgia
Hours: Mon: 11a-9p, Tues-Fri: 11a-10p, Sat: 10a-10p, Sun: 10a-9p

3. diAmano Chocolate

In 2014, when diAmano Chocolate was put up for sale, Faye Jonah, one of the employees, purchased the store with her aunt and mother to carry on the store's tradition of crafting delicious and beautiful chocolate truffles and bars. Come to this gorgeous store to try one of the 50 different flavors and combinations. Employees will work with you to determine exactly the chocolate you will enjoy, like the raspberry truffle or the toffee with spiced pecans.
Location: 1100 Hammond Dr NE, Ste 430A, Atlanta, GA
Hours: Mon-Fri: 10a-7p, Sat:10a-5p
4. Chamberlain Chocolates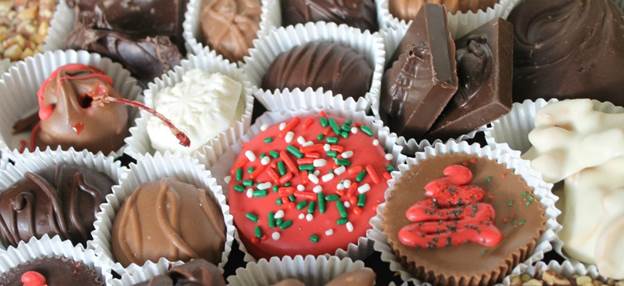 At this Atlanta institution, Brian O'Neil, a modern-day Willy Wonka, invents new and amazing chocolates on a regular basis. While he creates new delights, his wife, MJ, runs the store and sells his high-quality chocolates made with the finest ingredients. Come try some of their fresh and fabulous chocolates or one of their renowned milkshakes. Ardent fans can also take chocolate making classes to try their hand at making their own candy.
Location: 3099 Main Street, Duluth, GA
Call for Hours: Tues-Thurs: 12p-8p, Fri-Sat: 12p-9p, Sun: 12p-6p
5. The Chocolaterie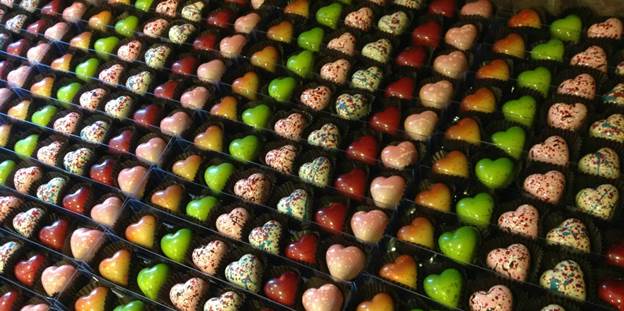 A little way away from Atlanta, in Historic Downtown Duluth, The Chocolaterie is a charming and award-winning chocolate shop that welcomes visitors interested in trying one of their 100 handcrafted and hand painted chocolate truffles or some of their exceptional ice creams. While you're there, be sure to take a selfie in front of the 70-foot Chocolaterie Lady mural painted on the outside wall, it's a fan favorite!
Location: 3099 Main Street, Duluth, GA
Call for Hours: Tues-Thurs: 12p-8p, Fri-Sat: 12p-9p, Sun: 12p-6p
Top Rated Chocolate Gifts
5 Best Local Chocolate Shops in Atlanta