Ethel M Love Collection 5pc Assortment
Ethel M Love Collection 5pc Assortment
We're sorry, this product is not available. Please shop our top trending products that customers like you have chosen to connect, express and celebrate.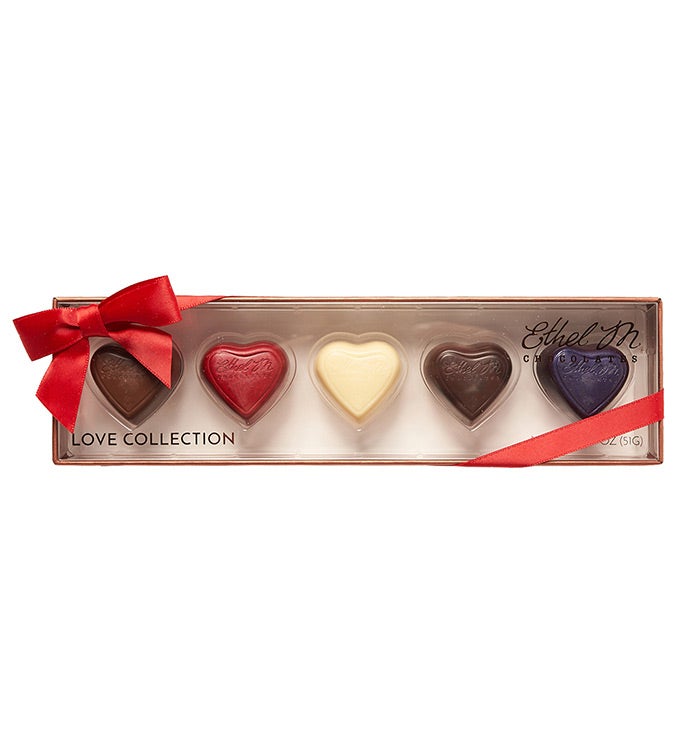 Product Details
:
1025-P-180063
Presented in a copper color box with a clear top.
Box is tied with a red ribbon.
Includes one piece of each of the following flavors:
Milk Chocolate Solid Heart
Dark Chocolate Solid Heart
White Chocolate Solid Heart
Dark Chocolate Lemon Satin Crème Filled Heart
Milk Chocolate Peanut Butter Filled Heart
Net Weight: 1.180 oz
Dimensions: 2 3/8" x 8 3/4" x 1 1/8"