On Getting Started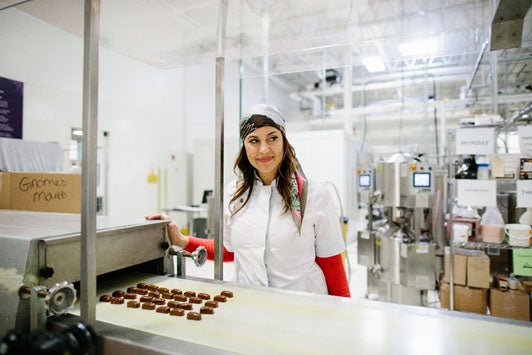 I didn't actually like chocolate when I was a child, but that was likely because I wasn't exposed to high end chocolate until I arrived in Paris to attend the Cordon Bleu cooking school. I was out one evening and came across a place that was taking frozen ganache, dipping it in beignet batter, and frying it. When I took my first bite and the warm chocolate exploded into my mouth, I was sold. After that, I spent a lot of time exploring chocolate shops.
I attended culinary school because I wanted to work in a pastry kitchen, but when it was time for me to go home, I no longer wanted to be a chef. I just didn't like the culture. It was also frustrating to work in kitchens where no one was innovating or pushing any boundaries.
I was delighted to arrive back in the USA in the middle of a huge foodie movement. The food culture was blooming right and left, but no one seemed to be exploring chocolate. It left a big void that was begging to be filled with someone interested in venturing into the high-end chocolate space.
I knew I wanted to work with chocolate, but it wasn't until I made a truffle inspired by a beloved Nagaland Tribe necklace that I realized that I really wanted to use chocolate to tell stories. The night I had that epiphany, I made 22 different chocolates, each based on a story with a soul.