On Extravagance and Rocking the Chocolate Boat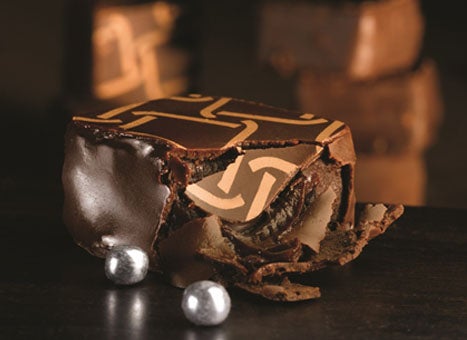 Max Brenner is the only place where you can get a giant syringe full of chocolate and the Famous Chocolate Mess Party for Two, so, clearly our innovation team really enjoys coming up with extra extravagant chocolate ideas.
I think that the most fanciful ever was something we called The Magnet. It was awesome. It had to be eaten by two people kissing. When they did it right, the chocolate egg exploded in their mouths. It's not on the menu any more, but we all still laugh about it.
Another one I loved was the "Love Me, Love Me Not" box. When you took a chocolate out of the box, it revealed a little sign that either read "Love Me" or "Love Me Not." Don't worry, we designed the box so that the person eating the chocolates would always end on "Love Me." No broken hearts at Max Brenner!
There's no age limit to enjoying chocolate, but we want to bring out the kid in everyone.