Biens Chocolate Holiday Truffle Tower
Biens Chocolate Holiday Truffle Tower
We're sorry, this product is not available. Please shop our top trending products that customers like you have chosen to connect, express and celebrate.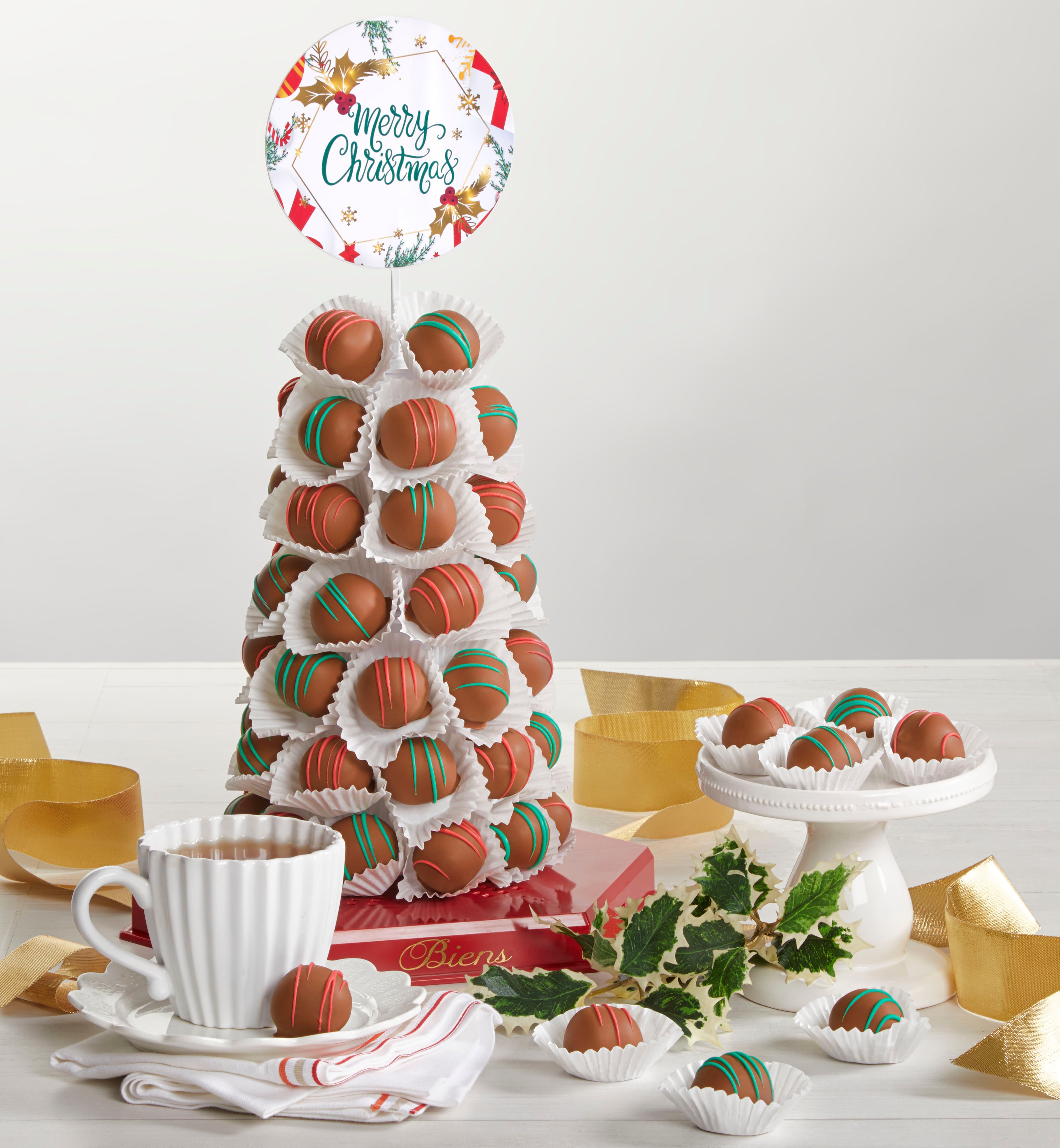 Product Details
:
1025-P-179850
Impress your guests at your next holiday gathering with a display that's both stunning and decadently delicious. This tower features fifty luxurious Biens—chocolate cake truffles created by mother-daughter duo Geraldine Keogh and Lindsay Smith. Each of the Biens are dipped in rich chocolate and custom-striped in red and green to create this beautifully festive centerpiece. Gift wrapped with a coordinating serving platter and ribbon.
Net weight: 4.11 lbs
Dimensions: 8.86" x 10.04" x 17.25"