Biens Chocolate Get Well Tulip Box
Biens Chocolate Get Well Tulip Box
We're sorry, this product is not available. Please shop our top trending products that customers like you have chosen to connect, express and celebrate.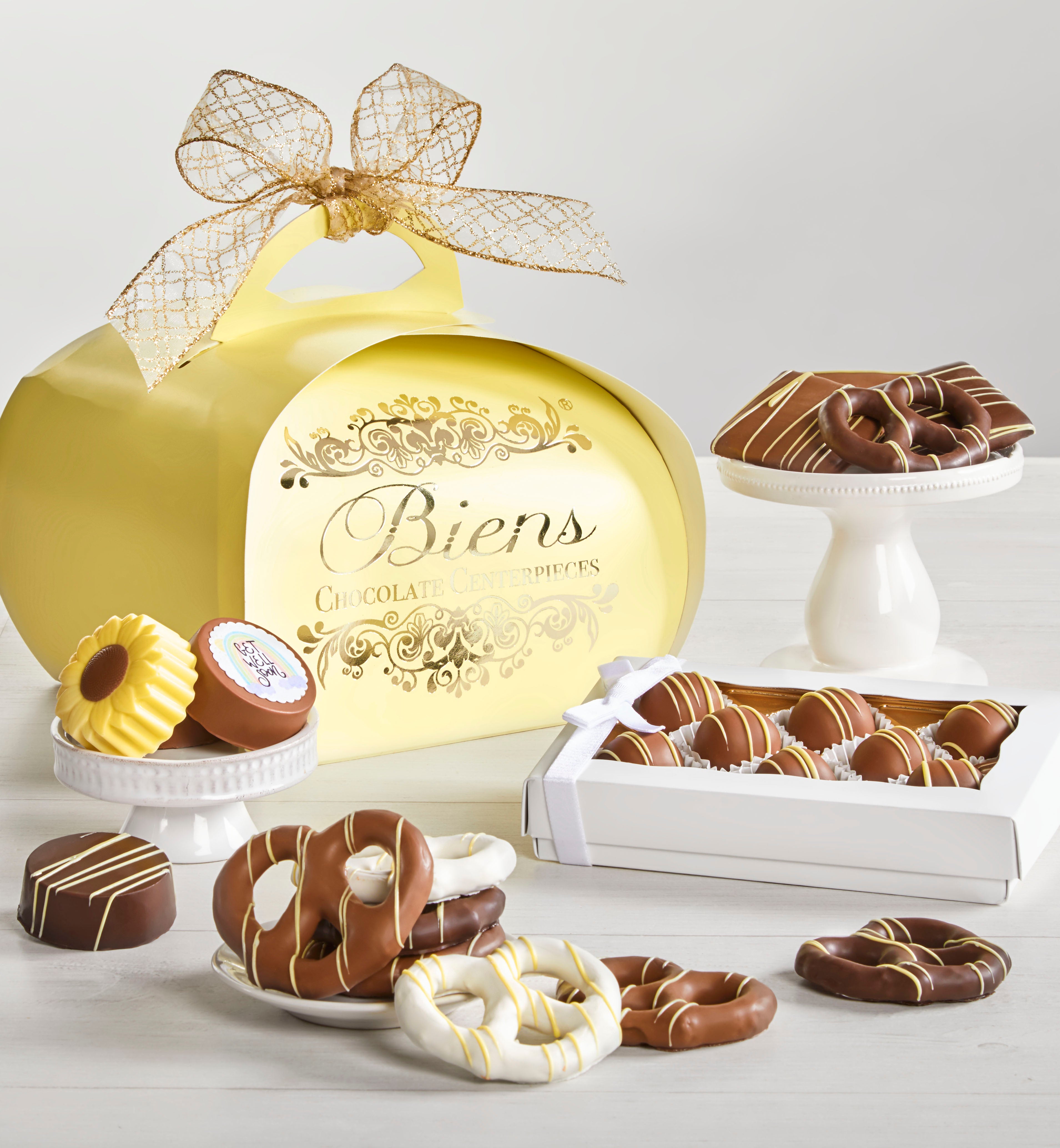 Product Details
:
1025-P-179842
Eight Bien chocolate cake truffles, tasty pretzels, scrumptious graham crackers, delicious OREO® cookies, and cheerful chocolate flowers are all dipped in rich milk, dark, or white chocolate. Everything arrives in a glossy, luxurious gift box with a built-in serving tray and a thoughtful card.
Net Weight: 4 lbs
Dimensions: 7" x 7" x 7"